The SR Girls and SR Boys basketball games with Greer's Ferry Westside at home have been canceled for November 16, 2020.

Tuesday, November 10, 2020 The 7th grade boys and girls basketball games at Marshall have been cancelled. Junior Girls and Boys will play beginning with Junior Girls at 5 PM. November 17, 2020 JB and SB basketball games vs Timbo have been cancelled.

Bearkatz Academy flu shots will be given between 7:30 - 8:15 a.m. tomorrow morning, October 21st, in the parking lot of Bearkatz Academy. A parent/guardian must accompany any child receiving a vaccination. In addition, please make sure you have completed your flu immunization form before arrival.

Vouchers are NOT required at tonight's 7th & JR High Football game at Salem. Go Bearkatz!

Reminder School Picture Day is September 30, 2020 All Campuses Virtual Students will have their photo taken on Makeup Day! Date to be Announced.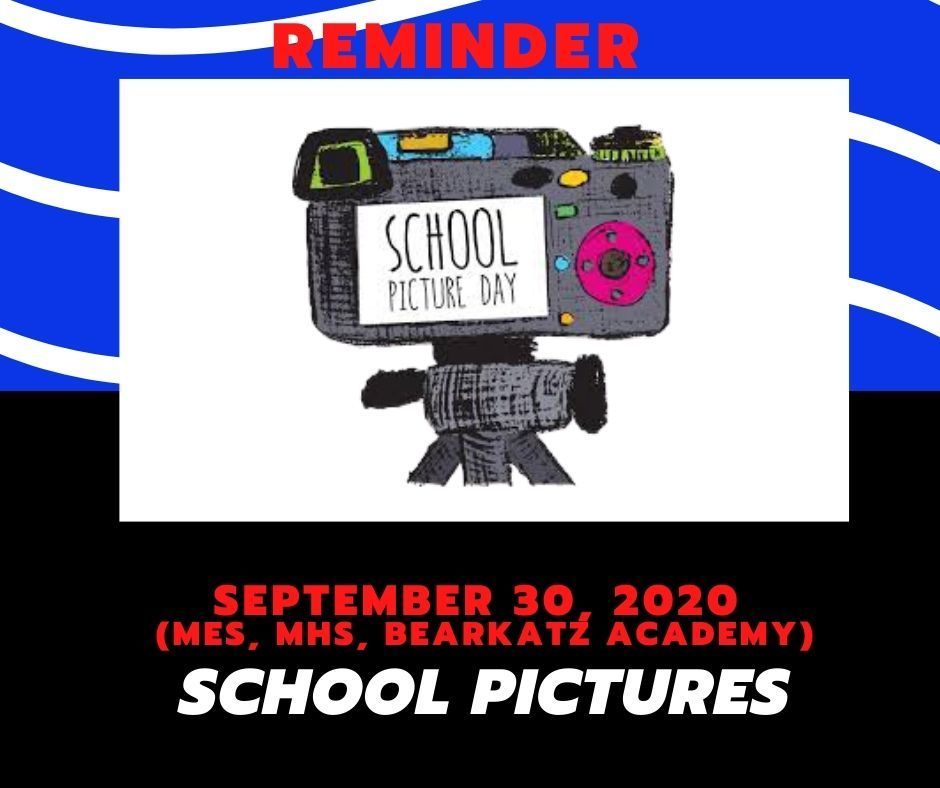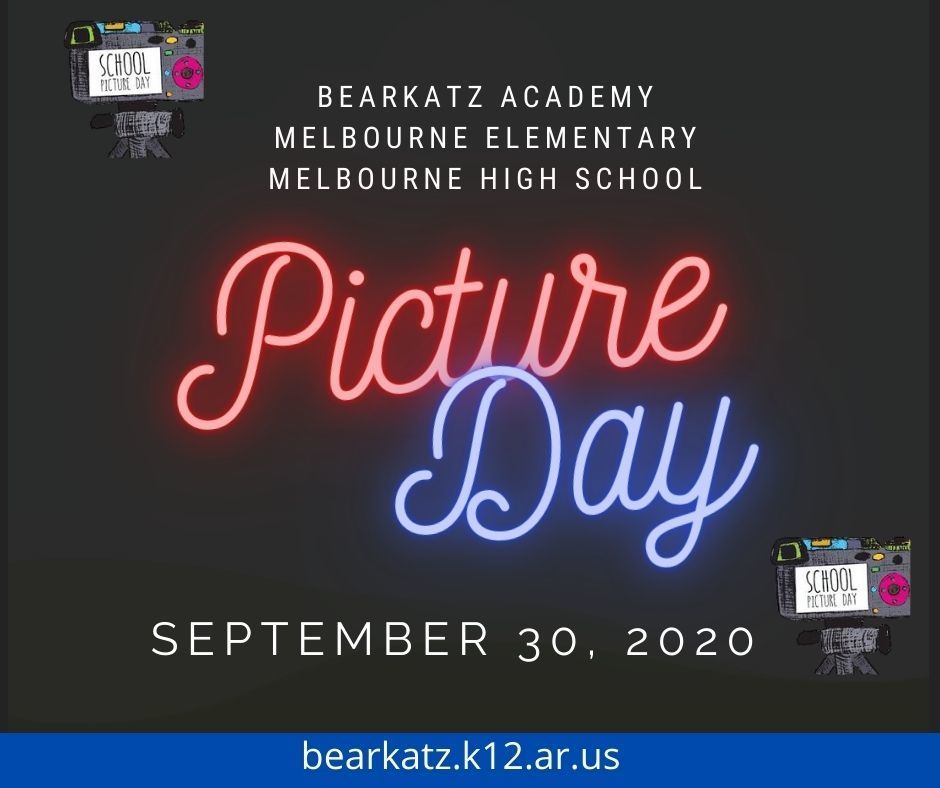 Melbourne student Cael Bray focuses on a project in Ms. Angela Phipp's 8th grade art class. This week, MHS art students have been producing self-portrait grid enlargements using a photo filter and pencil.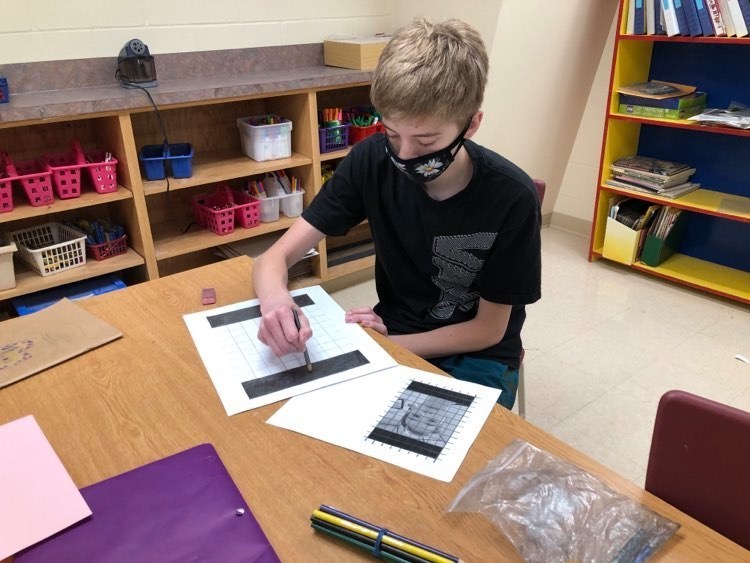 FBLA District VI State Vice President, Allyson Smith, met with District VI officer team to record their virtual fall conference. This virtual conference will be available October 7, 2020 for all members.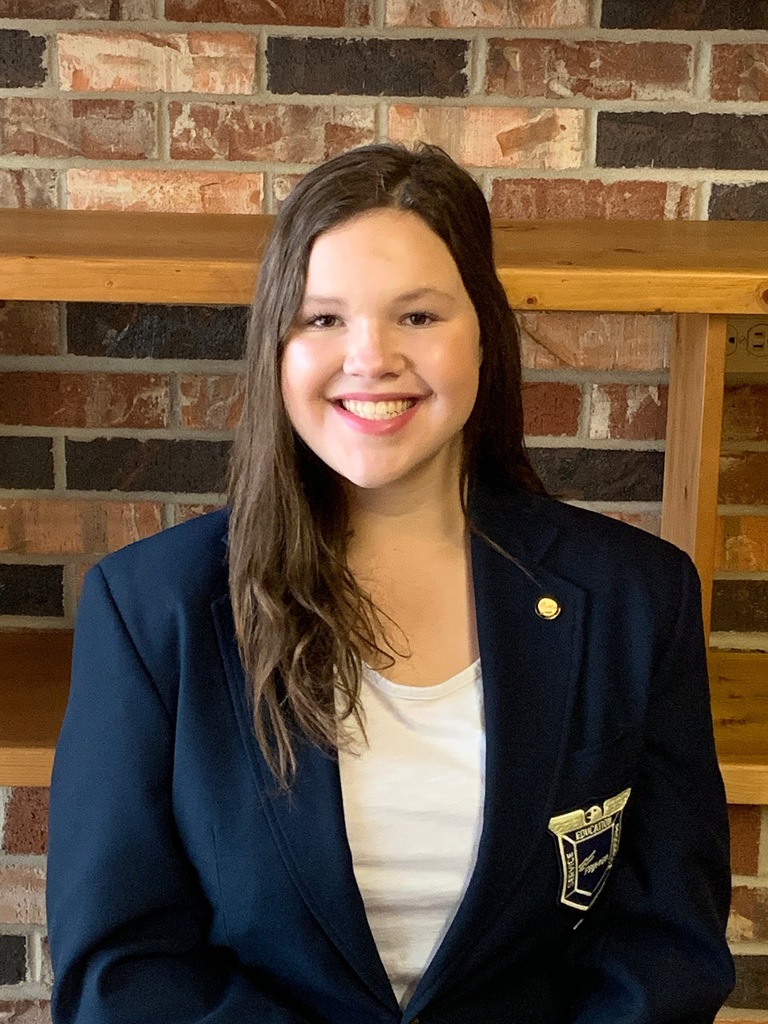 Due to circumstances beyond our control, the game tonight September 18 has been cancelled. Homecoming Royalty will be October 2 vs Salem. During the unusual circumstances this year, parent-teacher conferences will be held via phone conference. We have mailed your students' progress report to the address on file. If you would like to schedule a phone conference with your students' teacher, please email the teacher to schedule the call. An email directory is included with the progress report. Thank you for your support, as we navigate through this year! It takes a village and we have the best village! Thank you!

OPAA is Hiring!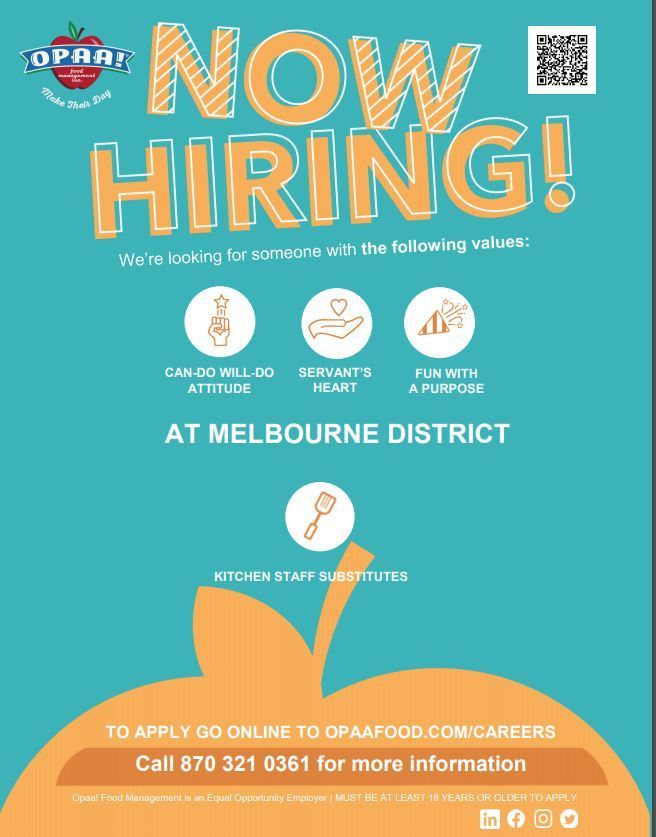 Picture Day September 30, 2020 Bearkatz Academy Melbourne Elementary Melbourne High School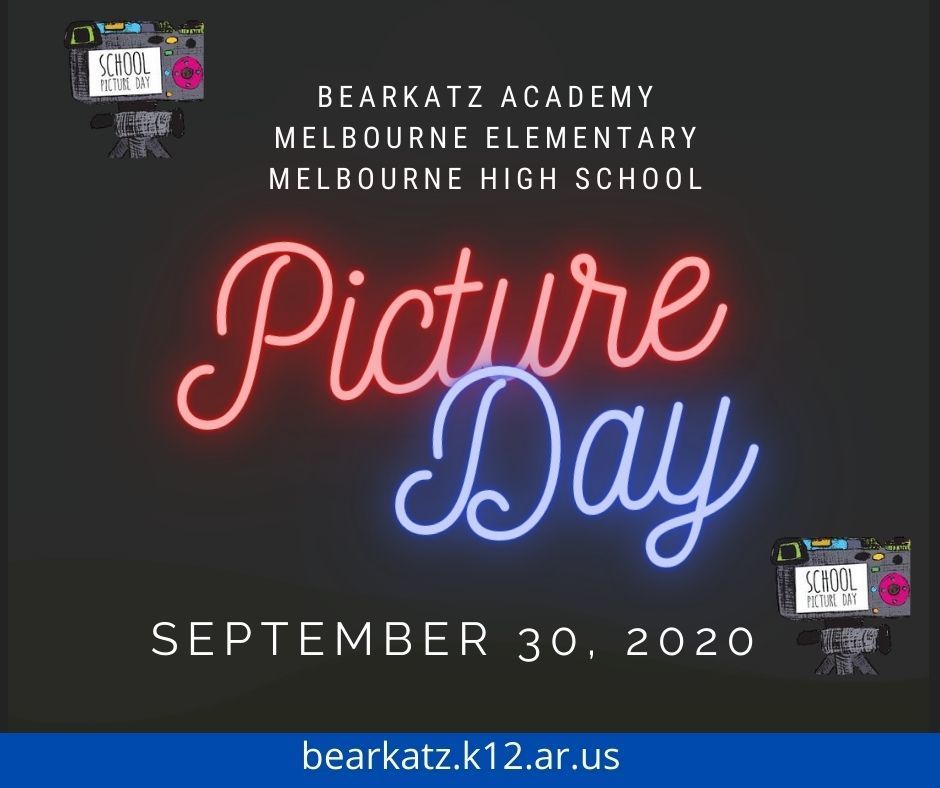 No School on Monday, September 7, 2020. Happy Labor Day See you Tuesday, September 8, 2020.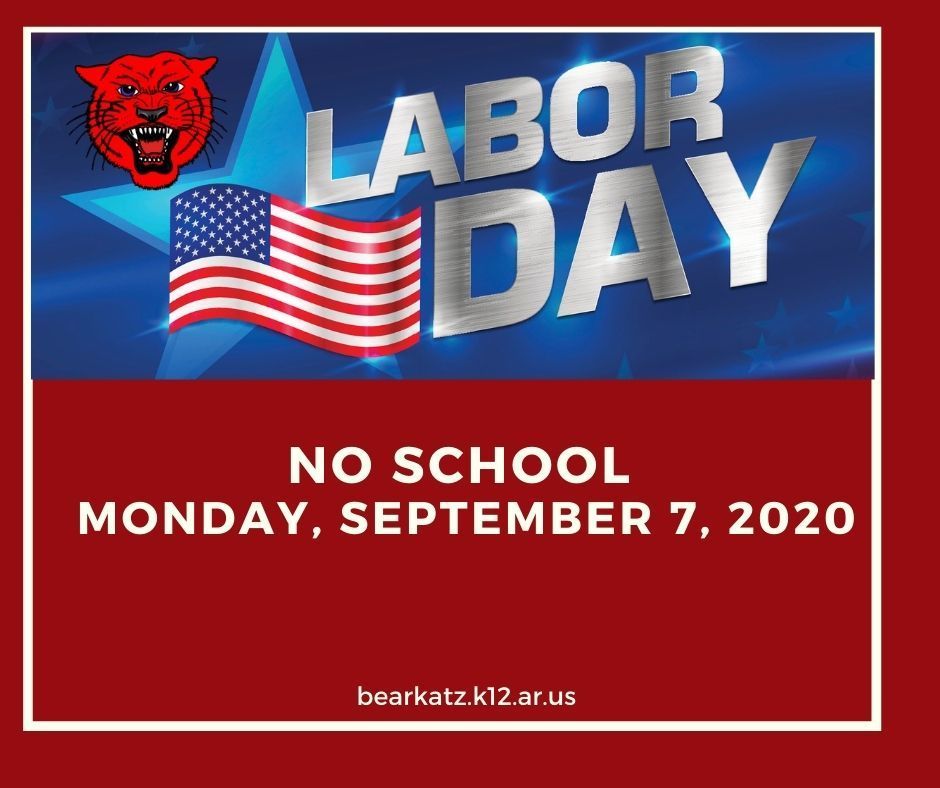 Wearing is Caring! Come out and support our Senior High Bearkatz as they take on the Quitman Bulldogs tonight at Bearkatz Stadium! Mask Up & Social Distance!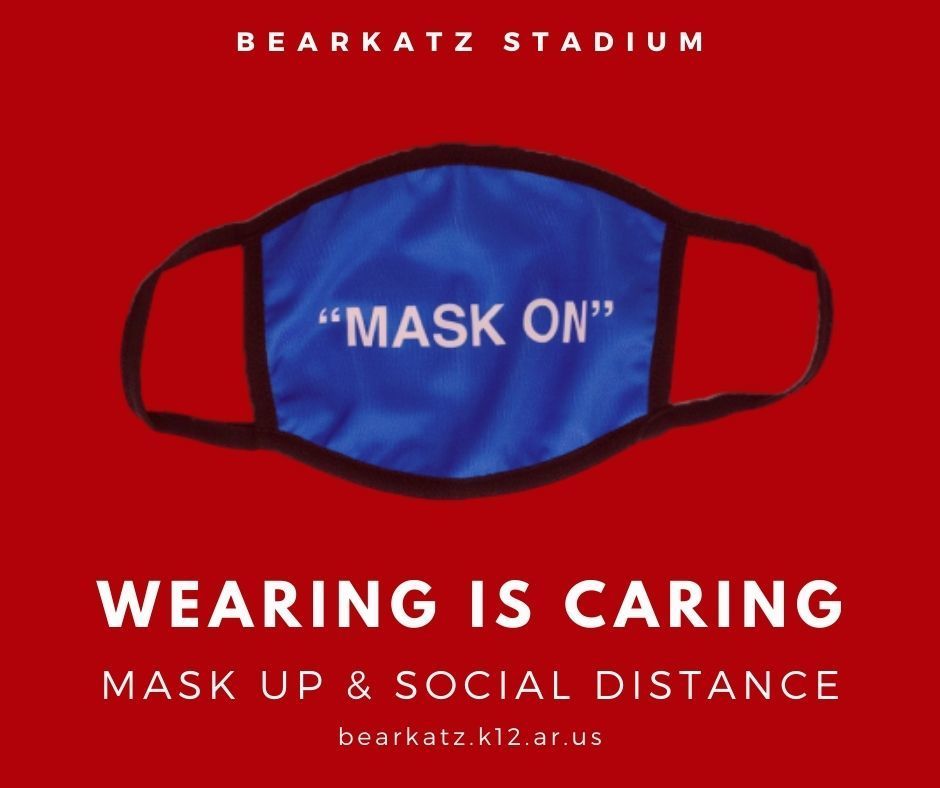 Melbourne Bearkatz Senior Night September 4, 2020 6:30 PM at Bearkatz Stadium Fall Sports Football, Golf, Cross Country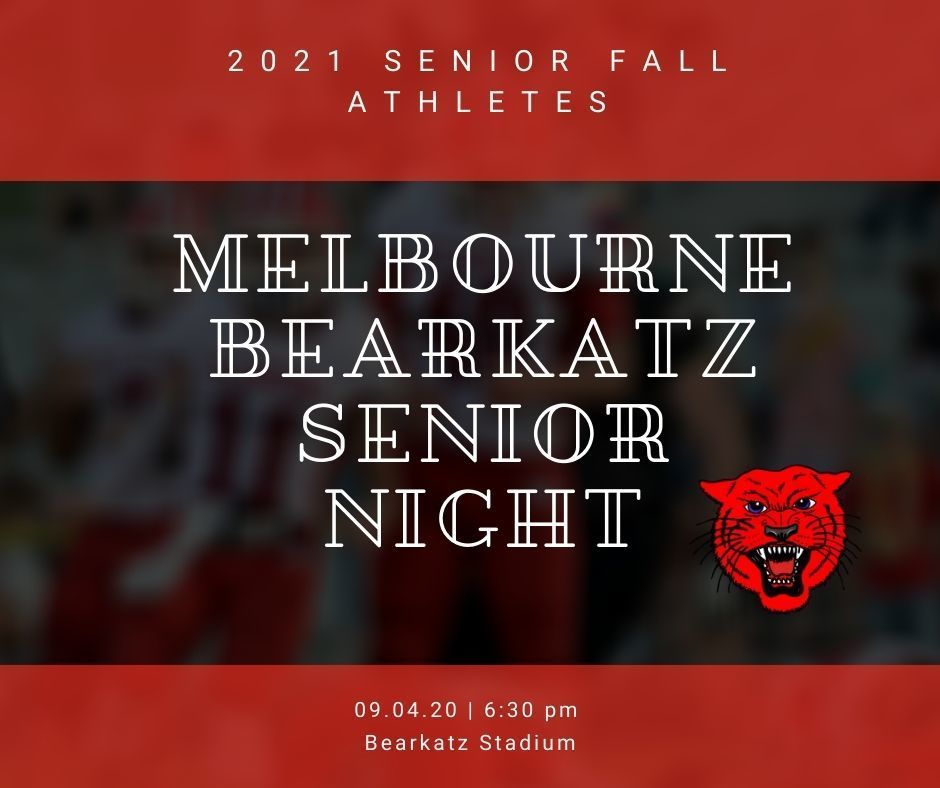 JR High Football Bearkatz vs Bulldogs We have 30 vouchers remaining for the JR high Football game at Quitman for Thursday September 3, 2020. Pick up Vouchers at Administration Office in town!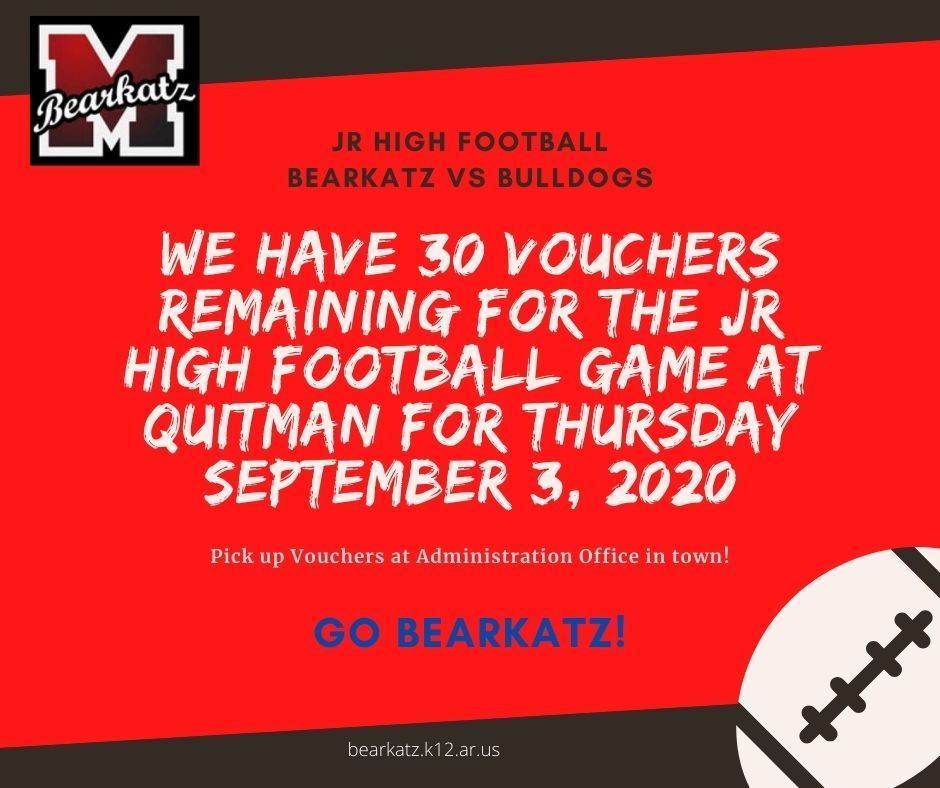 Katz defeat Clinton 50-21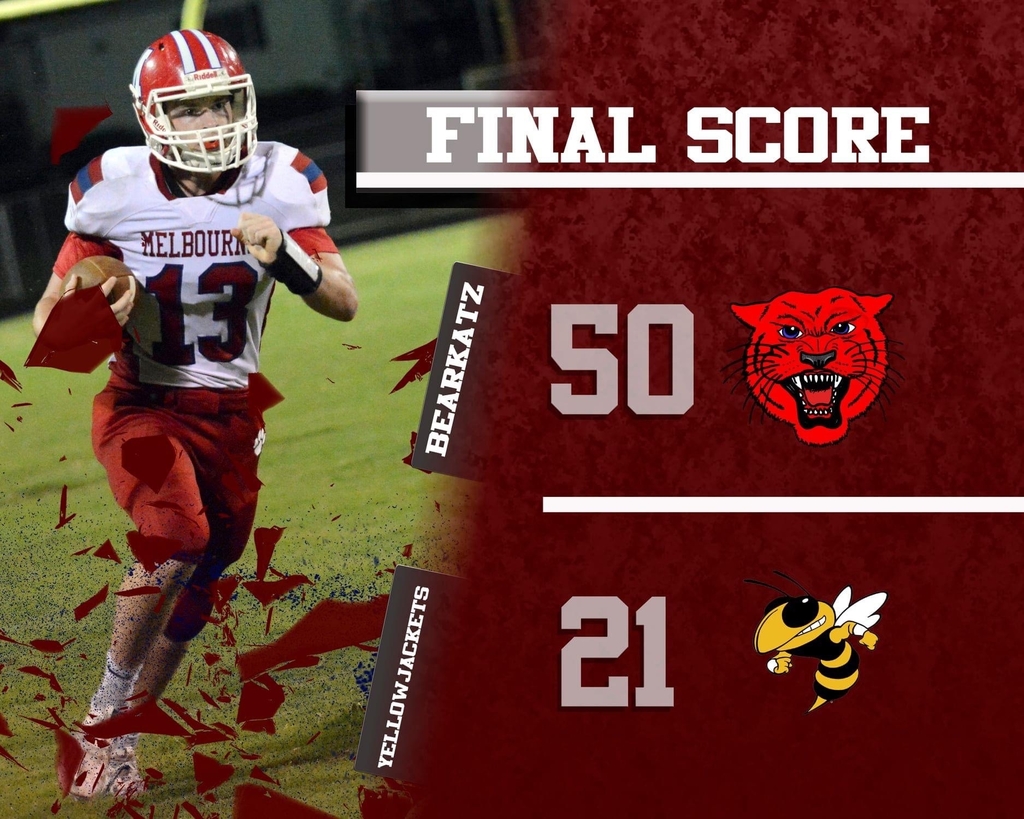 What to do if your child becomes sick at home 1. If your child's temperature is 100.4 or higher keep your child home. Your child will need to stay home until they are fever free without fever reducing medications for 48 hours. 2. If your child gets sick at home and you are concerned it could be COVID 19 contact your doctor. Signs and symptoms are cough, shortness of breath, chills, muscle pain, sore throat, new loss of taste or smell. If your child is tested and is positive the school nurse should be notified immediately. 3. If it is a weekend and doctor offices are closed and it is not an emergency you can call a COVID hotline for further instructions. UAMS 1-800-632-4502 Children's Hospital hotline (for children 18 and under) 1-800-743-3616 4. If your child is having trouble breathing, persistent pain or pressure in their chest, new confusion, an inability to wake or stay awake or bluish lips or face you should seek emergency care immediately. 5. If it is not an emergency, call your doctor before going to their clinic in person. They may have a protocol you need to follow before being seen. Thank you for doing your part to keep everyone healthy. Emily Delgado BSN, RN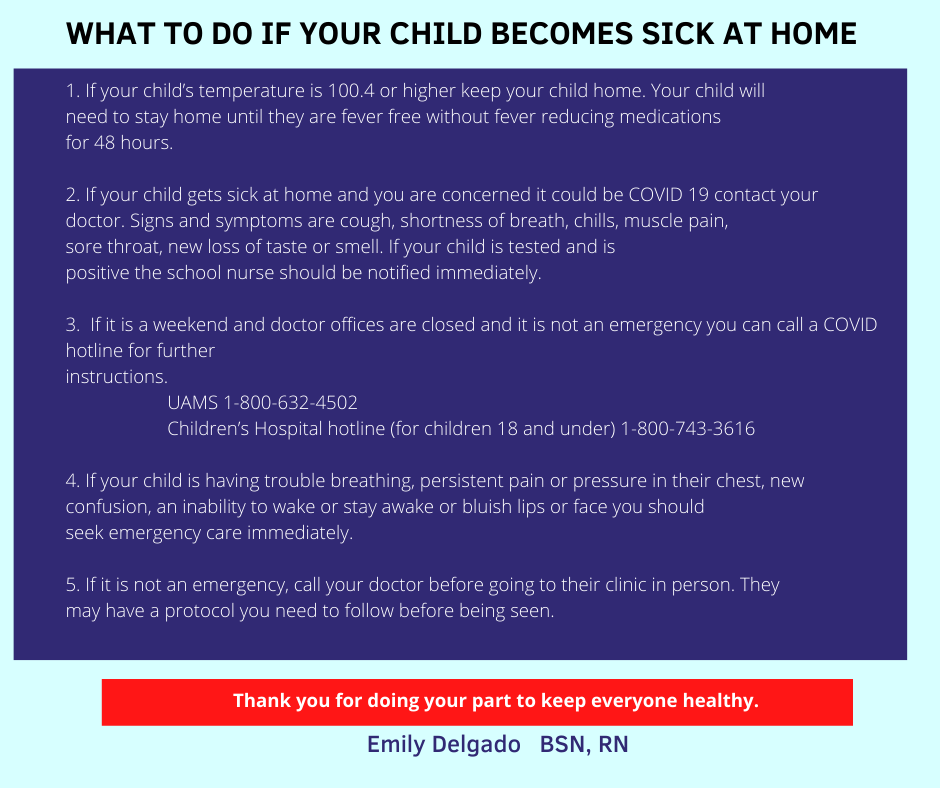 Bearkatz Fans Going to Clinton on Friday, August 28. From the Clinton Athletic Director: Bearkatz fans will have approximately 200 seats in the bleachers on Friday night August 28 at Clinton. In addition, they can line the fence with 6 feet between family groups. We will have additional overflow areas if needed. Bearkatz fans will be able to enter the stadium and a voucher is not required. You may wish to bring a lawn chair for overflow areas. Go Bearkatz!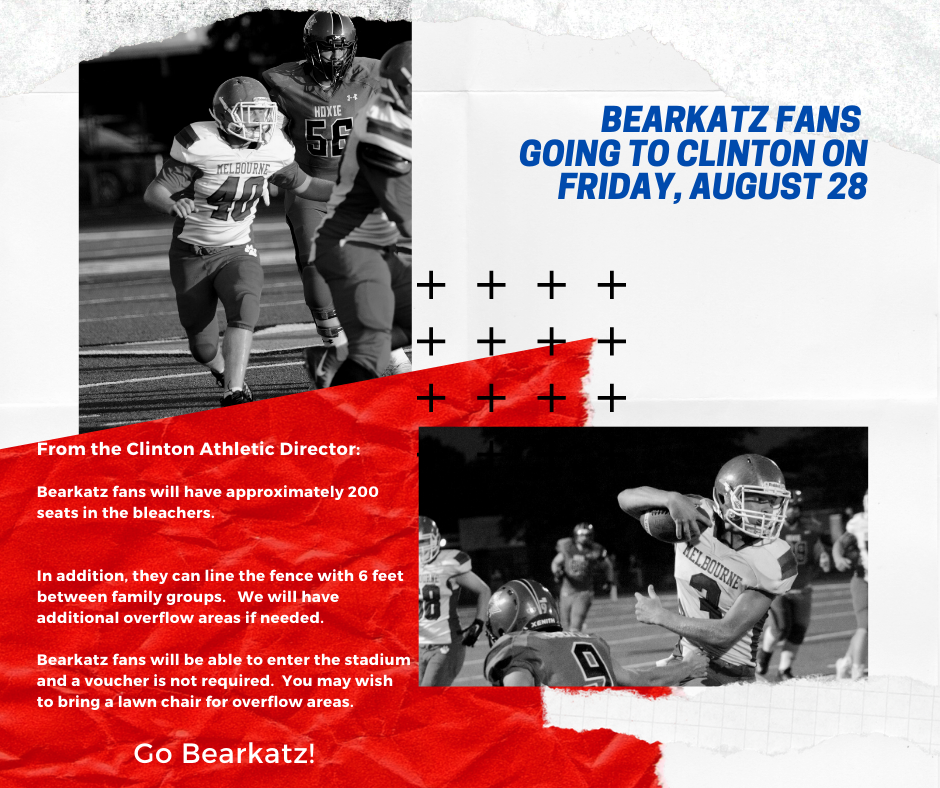 Lunch and Breakfast menus have been updated. Please check the Bearkatz App under Dining or the website under menu/dining.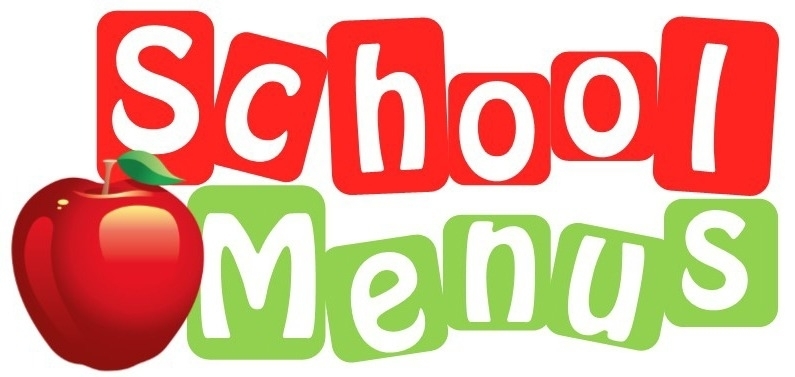 Attention Bearkatz Fans traveling to Hoxie on Thursday, August 20. You must have a voucher to enter the stadium. You will present the voucher and pay the gate fee at the gate. Melbourne High School was allotted 270 vouchers and after all athletes received their allotment for family the school has 80 vouchers remaining. The remaining vouchers are first come first serve and may be picked up at the administration office in town until noon on Thursday or until they are all gone. Per ADE and ADH guidelines, please remember to social distance except for families and face coverings are required. Let football season begin and let's all work together to keep it going. Go Bearkatz!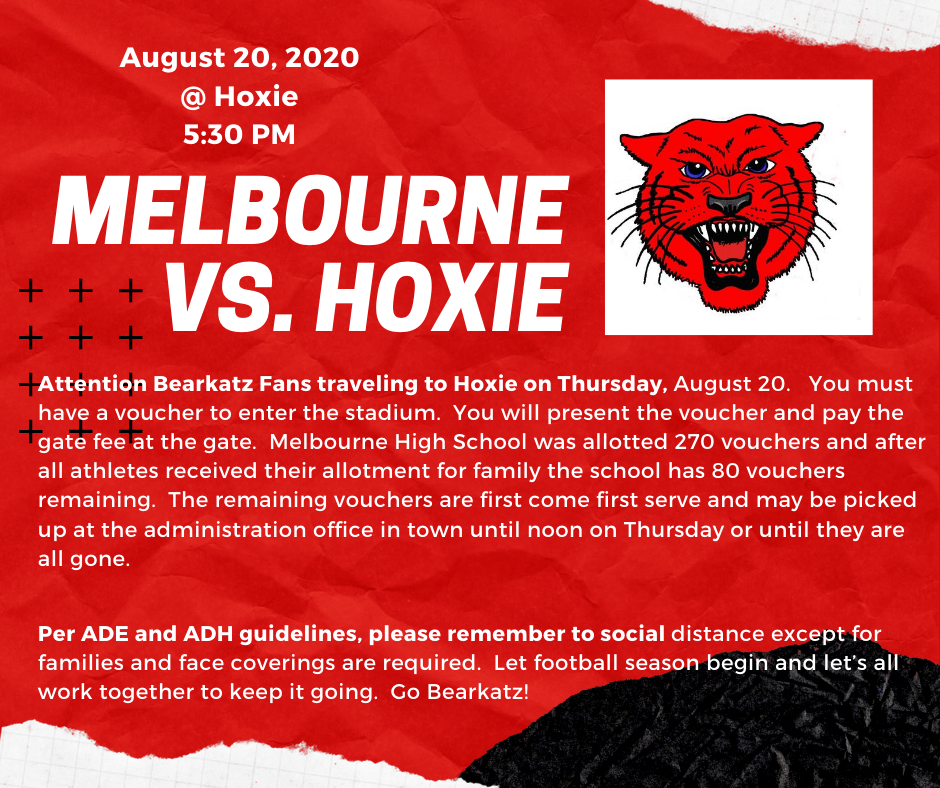 Bearkatz Learning Online (Full Time Virtual) Melbourne High School Virtual Orientation 1. Instead of Tuesday, August 18, we will have materials ready for pick up on Monday, August 24 afternoon @ 5:00 pm. 2. At this time we will also meet with parent/students to guide through the online process.