Lunch and Breakfast menus have been updated. Please check the Bearkatz App under Dining or the website under menu/dining.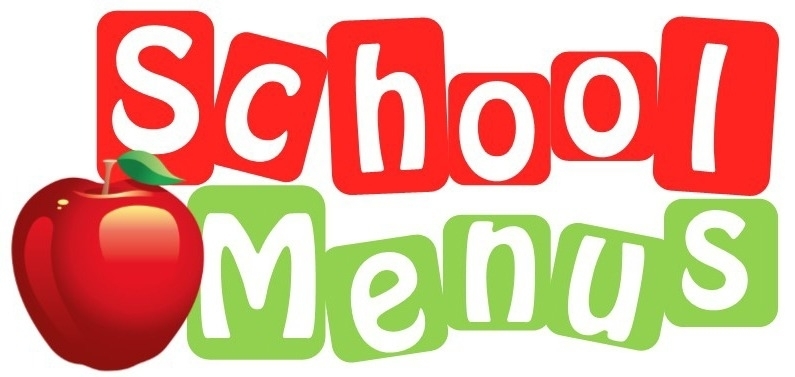 Attention Bearkatz Fans traveling to Hoxie on Thursday, August 20. You must have a voucher to enter the stadium. You will present the voucher and pay the gate fee at the gate. Melbourne High School was allotted 270 vouchers and after all athletes received their allotment for family the school has 80 vouchers remaining. The remaining vouchers are first come first serve and may be picked up at the administration office in town until noon on Thursday or until they are all gone. Per ADE and ADH guidelines, please remember to social distance except for families and face coverings are required. Let football season begin and let's all work together to keep it going. Go Bearkatz!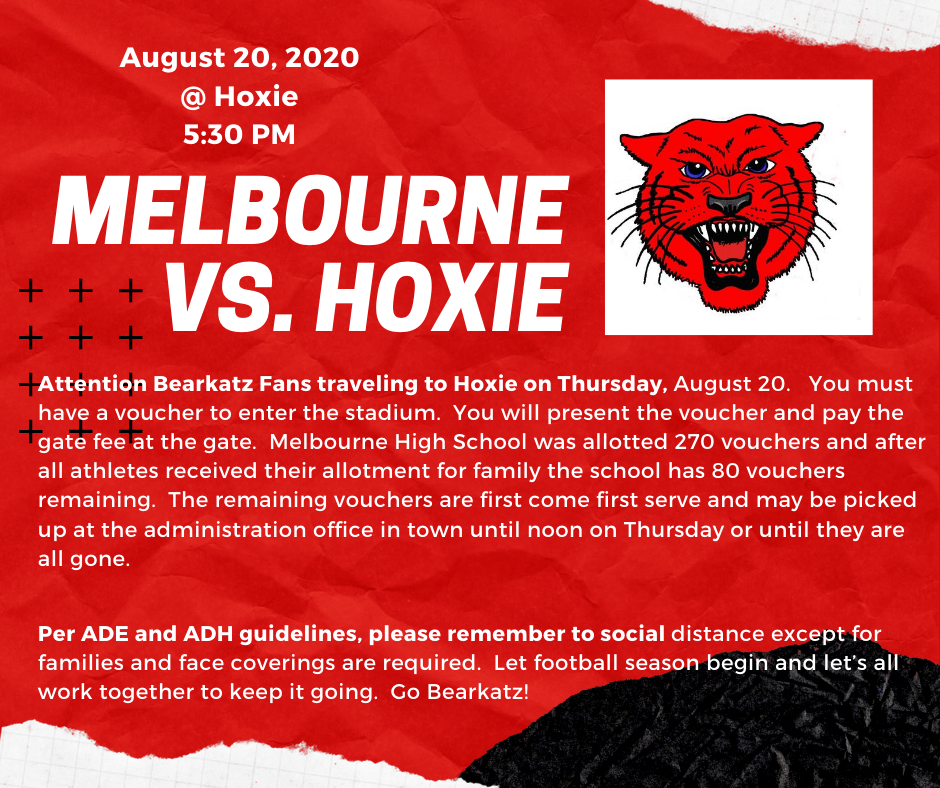 Bearkatz Learning Online (Full Time Virtual) Melbourne High School Virtual Orientation 1. Instead of Tuesday, August 18, we will have materials ready for pick up on Monday, August 24 afternoon @ 5:00 pm. 2. At this time we will also meet with parent/students to guide through the online process.

Bearkatz Learning Online (Full Time Virtual) Elementary Virtual Orientation 1. We will have materials ready for pick up on Monday, August 24 @ 4:00 PM. 2. At this time we will also meet with parent/students to guide through the online process Parents and students will be screened at the door and shown to the appropriate classroom for their training.

Job Opening Melbourne School District is looking for an early afternoon/evening custodian at the high school. Please contact Mr. Steven Chaney 870-368-4365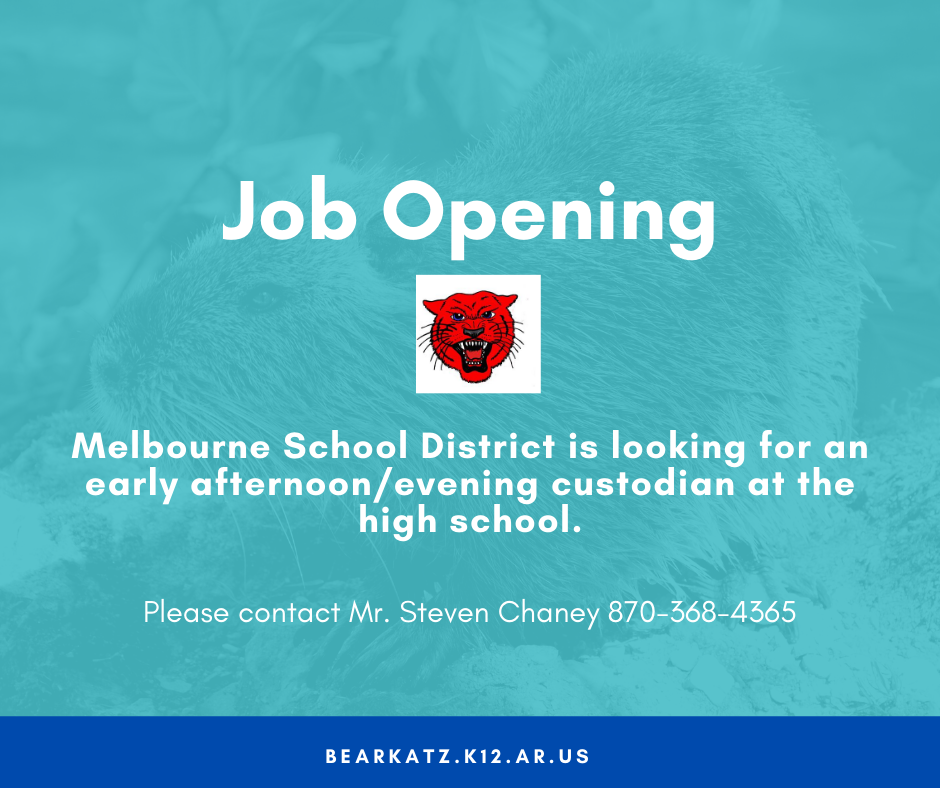 MHS 7th Grade and New Student Open House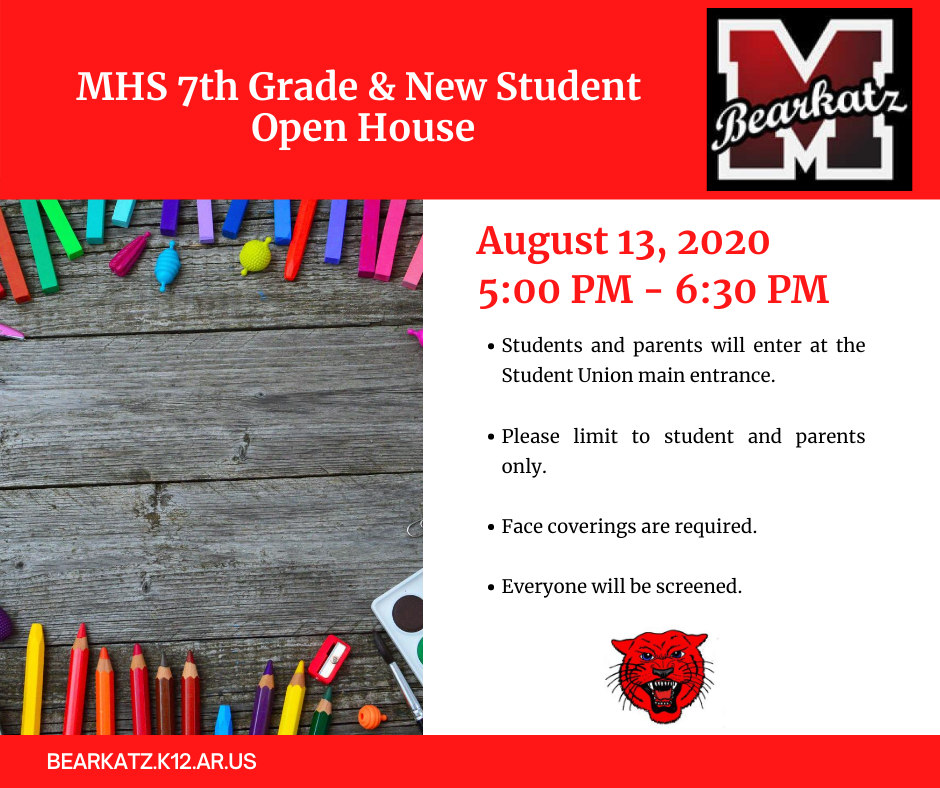 MES Kindergarten and New Student Open House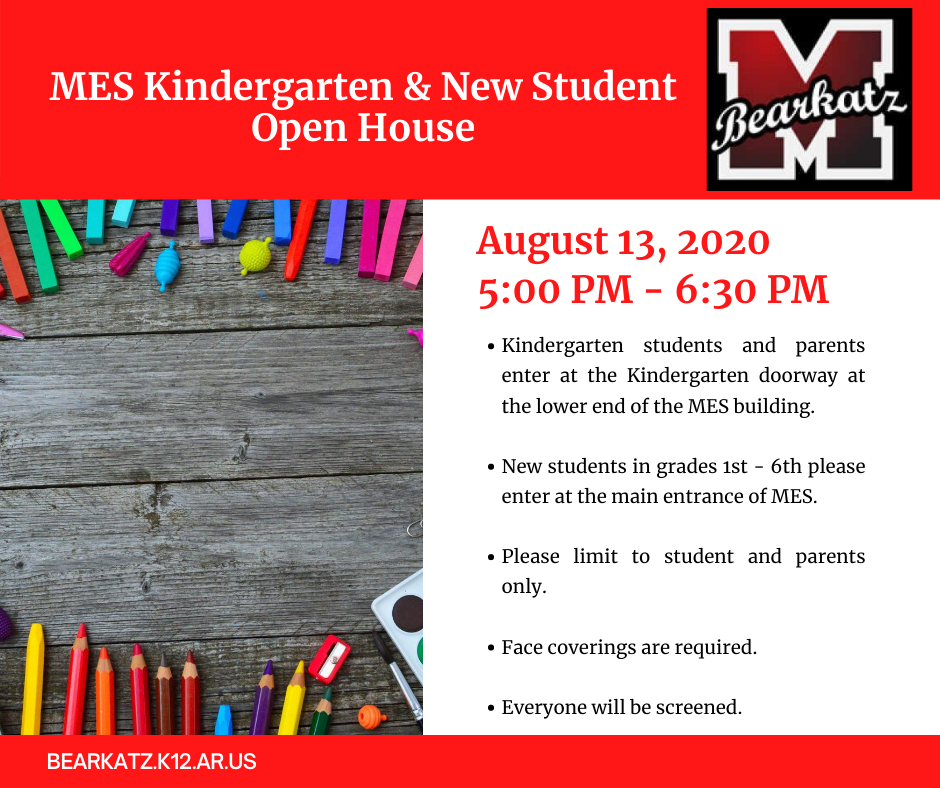 Attention: Bearkatz Learning Online Students (Full Time Virtual) If you filed an Intent to Enroll in Bearkatz Learning Online (Full time Virtual) or informed the school of your decision to enroll full-time online you will be contacted this week to schedule a face-to-face meeting with the school principal. The meetings will be scheduled for the first week of August. Face masks are required and please limit to the student and parents.

We're thrilled to announce Melbourne School District's new app! Access to news updates, cafeteria menus, sports scores, even emergency notifications. Download the app on Android:
https://bit.ly/305cJIs
or IPhone in the apple store, search for Melbourne School District.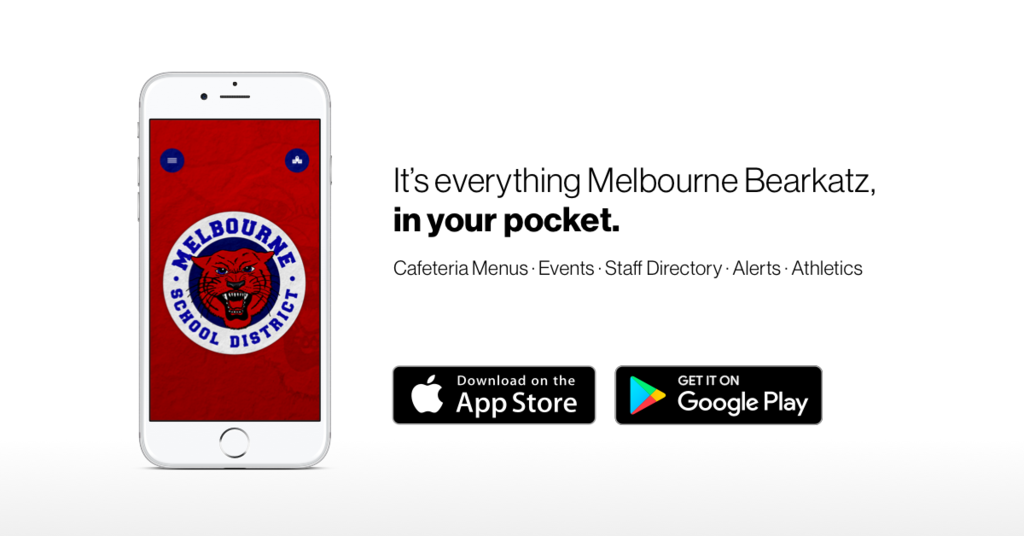 Members of the leadership teams from MES and MHS met with administrators to evaluate safety measures and new procedures in the evolving circumstances surrounding the Covid-19 pandemic. This will allow teachers to be actively involved in decision-making and developing new ideas for the district. Mr. Sublett outlined social distancing guidelines and new sanitation procedures, including the use of foggers to sanitize all buildings and buses. Hand sanitizer stations, water bottle stations, and sanitation of playground equipment will also be incorporated. The district's re-entry plan will be updated to reflect current state mandates. Faculty, staff, and administrators will be monitoring and adjusting plans and procedures in order to reflect best practices and better serve students. Parents and guardians are encouraged to check the district website at bearkatz.k12.ar.us and facebook for the latest updates.

Melbourne School District Board of Education will hold its Annual Report to the Public Meeting on Monday, July 27, 2020, at 5:00 p.m. at Melbourne High School. The regularly scheduled July 2020 Board Meeting will follow.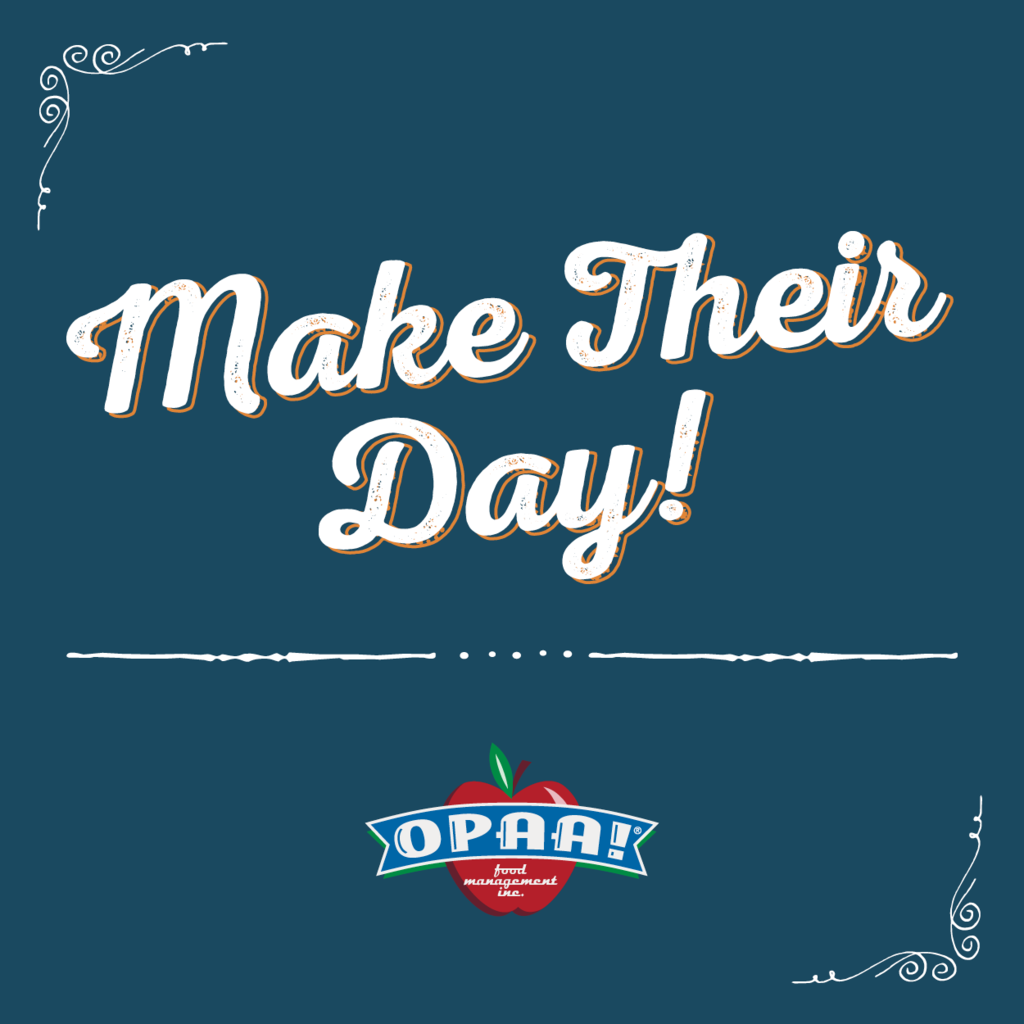 REMINDER Free physicals on Wednesday, July 15, 2020. LOCATION: Melbourne Elementary Cafeteria Face masks are required. 8:00 - 9:00 AM - Jr/Sr Football 9:00 - 9:45 AM - Jr/Sr Boys Basketball 9:45 - 10:30 AM - Jr/Sr Girls Basketball 10:30 - 11:15 AM - Baseball, Golf, Softball, Track, XC, Cheer 11:15 - 12:00 PM - 2020-2021 7th Grade Boys 12:00 - 12:45 PM - 2020-2021 7th Grade Girls Remember to bring the completed forms. Forms may be downloaded at bearkatz.k12.ar.us

Cross Country Meeting/Practice Tuesday, July 14, 2020 6:30 PM Behind MHS Gym Face masks required at meeting. Athletes bring your own water bottles. All incoming 7th graders - 12th grade.

New Student Registration July 22, 2020 8:00 am - 4:00 pm Please limit to parents and student only. Face coverings are highly recommended! Melbourne Elementary Melbourne High School

Good Afternoon Bearkatz Nation! Please help us determine our technology needs for the upcoming year. We need all parents in the district to complete the MSD Technology Needs Survey by July 10, 2020. This survey is NOT a commitment on your part in any way. It will be used to determine what additional technology we need to consider. The survey has been mailed to you and it is available online at bearkatz.k12.ar.us. We understand you may have completed an earlier survey with similar questions, however; there are some additional questions on this survey. Thank you so much for assisting us as we plan to meet the needs of our students! Your input is greatly appreciated during this trying time!

Class Rings are In!!! For students who ordered class rings, Blake Williams, from Jostens will be in front of the high school gym on Tuesday, June 23, 2020 from 11:00 am to noon. You may contact Blake at
blake.williams@jostens.com
for questions.