GAME DAY! September 10, 2021 @ Cave City. Kickoff 7 PM WHITE OUT is Friday night football theme. These boys want all of us to come out and wear white so let's show them our Bearkatz Spirit! WHITE OUT THE STANDS!!!!!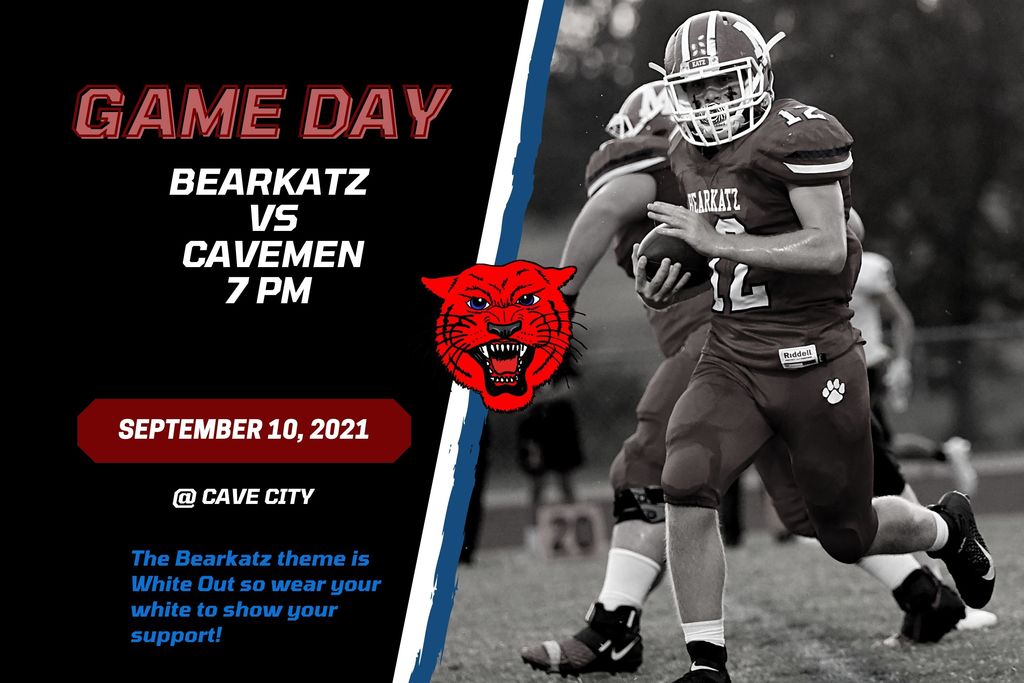 High School Picture Day is approaching. Go online today to get your pictures ordered
https://www.prepayorders.com/
use the flyer code: bowden There is a spot to order school photos and one for fall sports. We will be taking fall sports photos: FB, VB, Golf, and XC.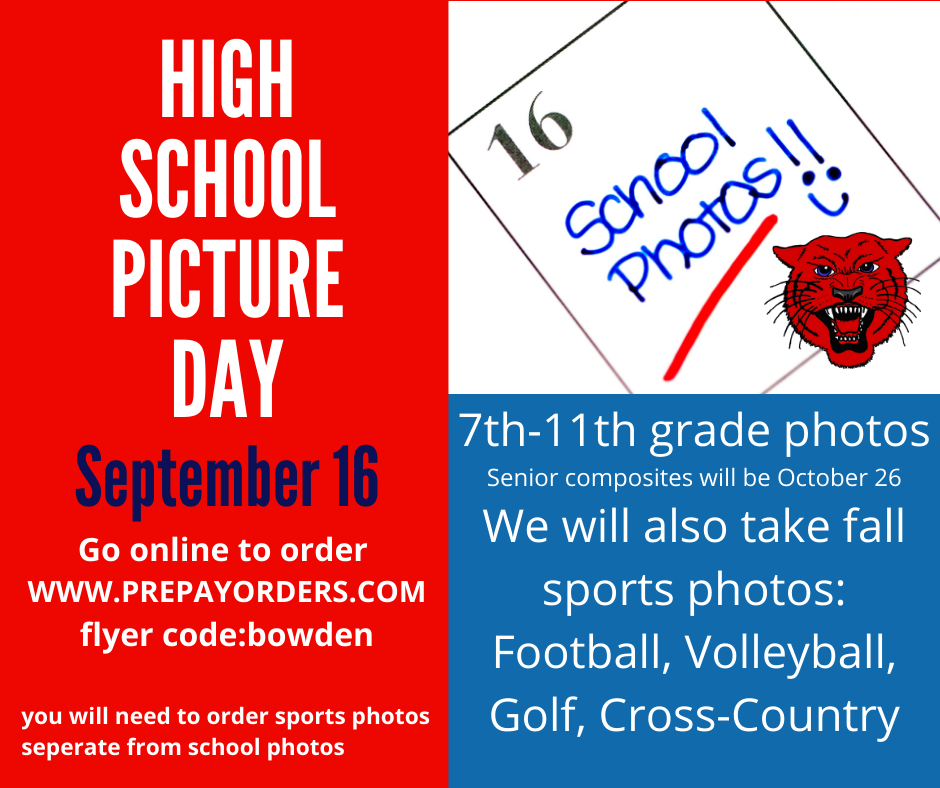 Mrs. Karen McDonald's 5th graders helped to gather and load supplies to be transported to Louisiana for the Hurricane Ida relief. We are so proud of you and thank you for sharing kindness and a helping hand! MES is the BEST!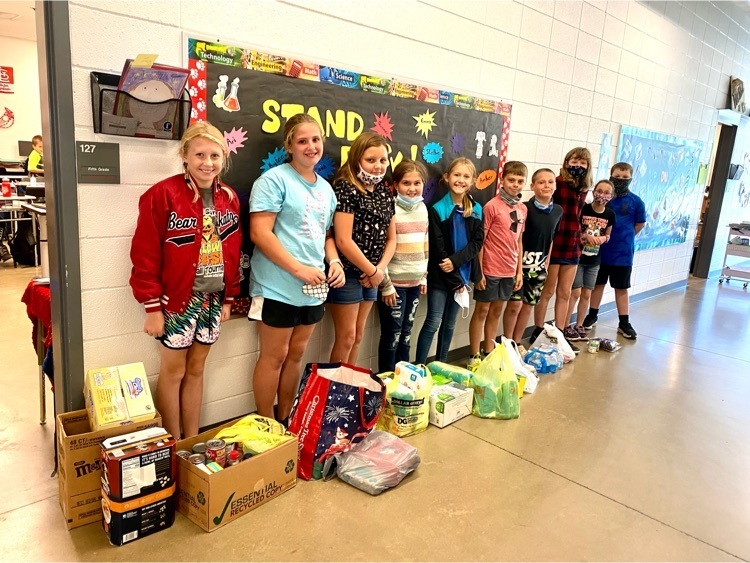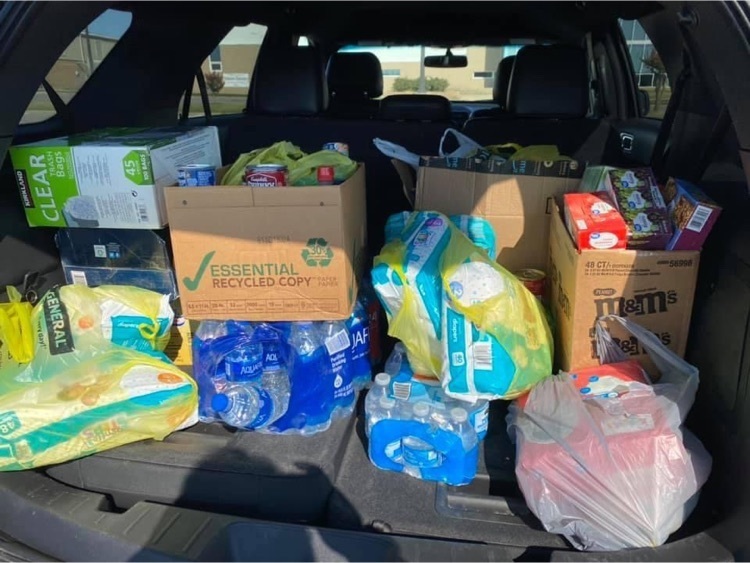 Congratulations to the JR High Girls & Boys XC teams on winning the Melbourne Invitational XC meet today.

Happy Labor Day!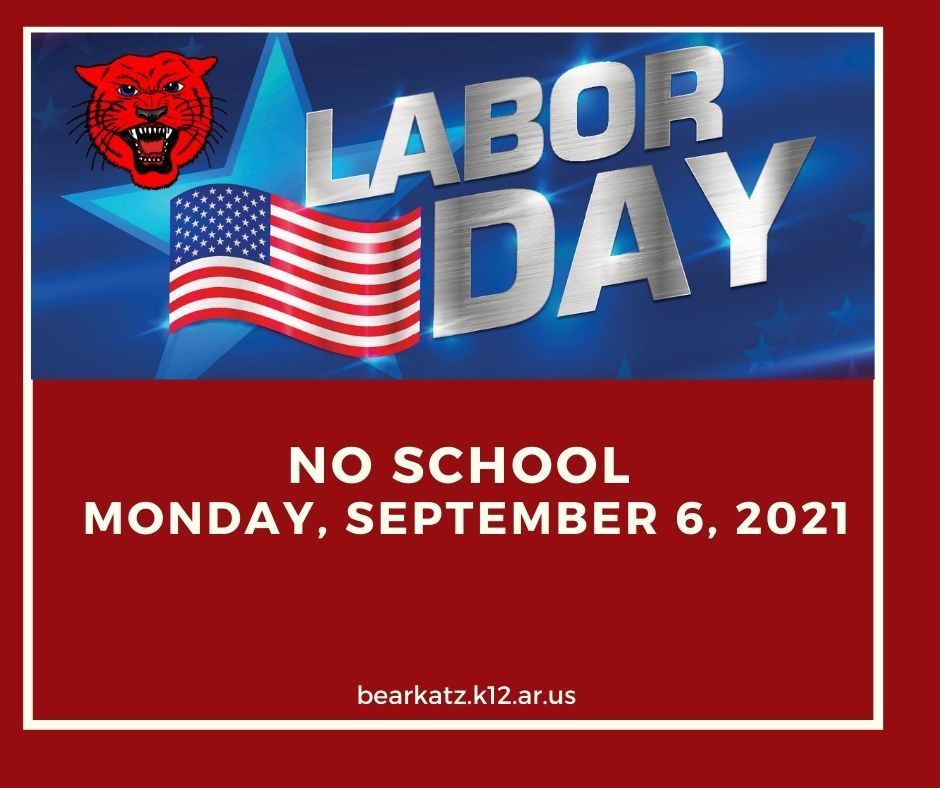 Melbourne XC Invitational Tuesday, September 7, 2021 at Melbourne. Jr Girls will run first starting at 4:15 PM, followed by Jr Boys, then Sr Girls, then Sr Boys.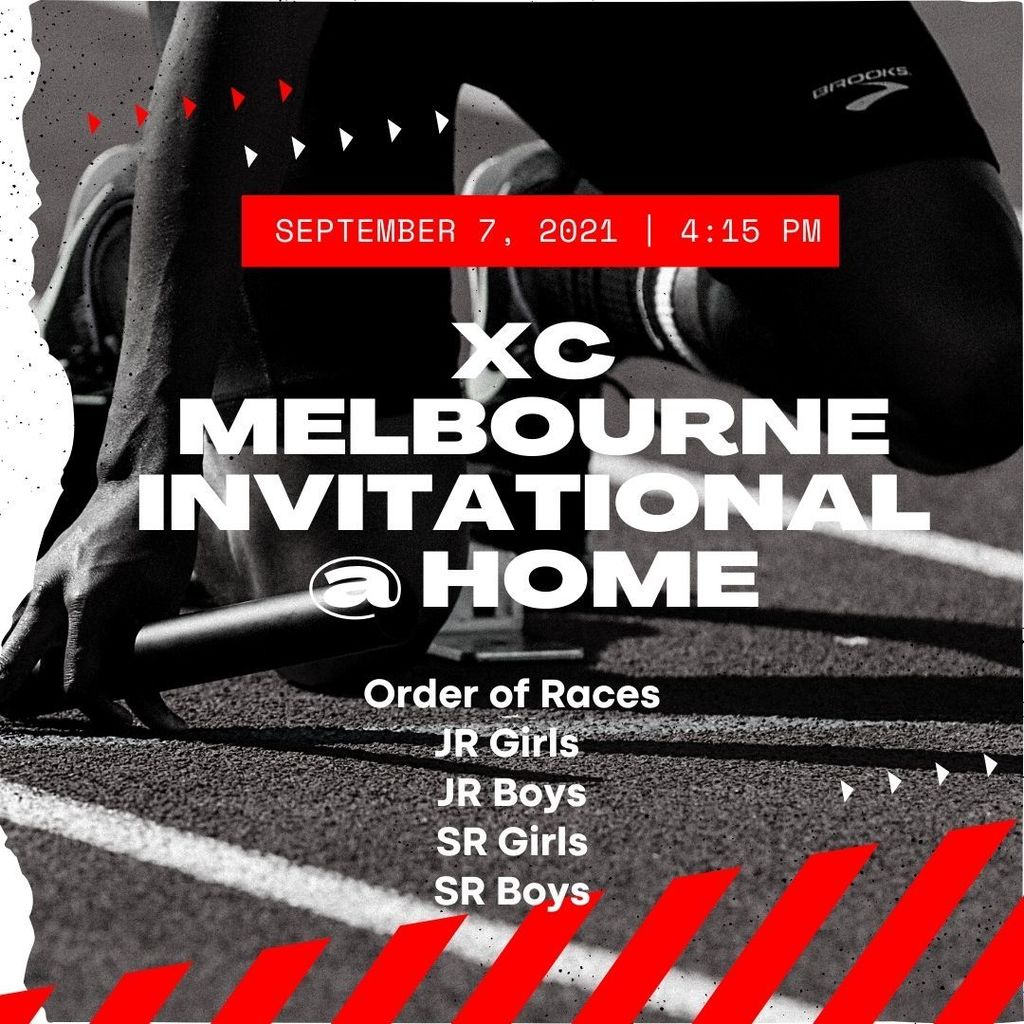 GAME DAY Football vs Quitman @ Home 7 PM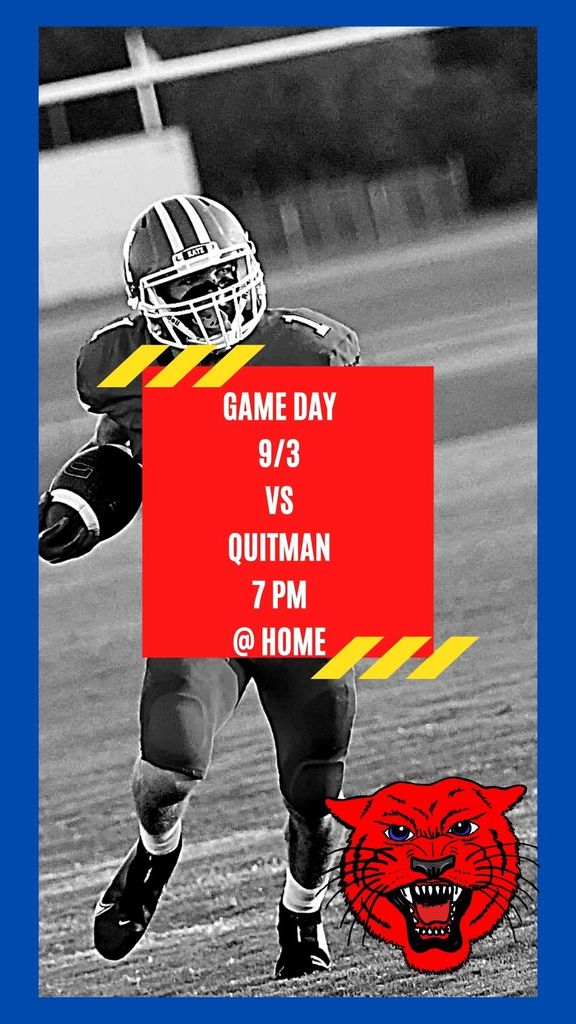 Game Day! Volleyball @ Mt. Pleasant (JR B, JR A) 5:30 PM Football @ Home vs Quitman 7th Grade 5:30 PM, JR High 7 PM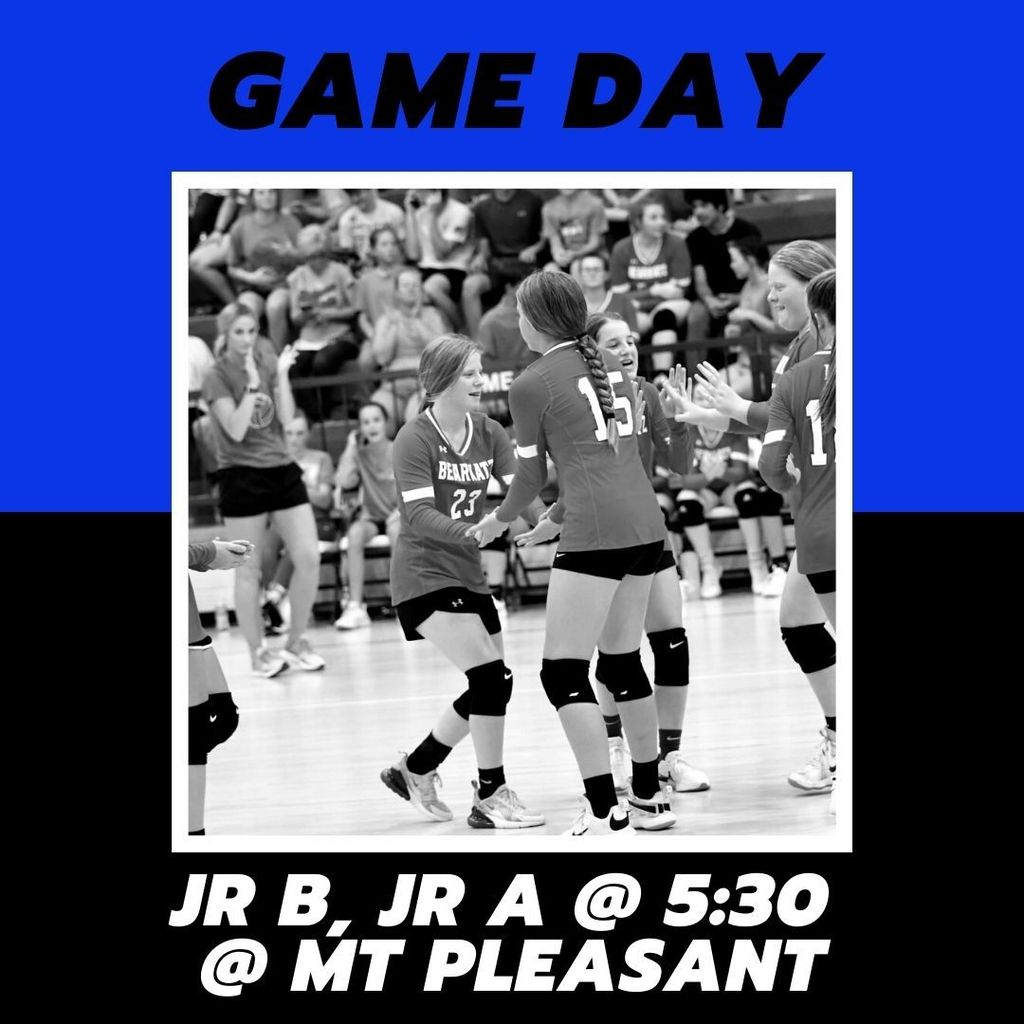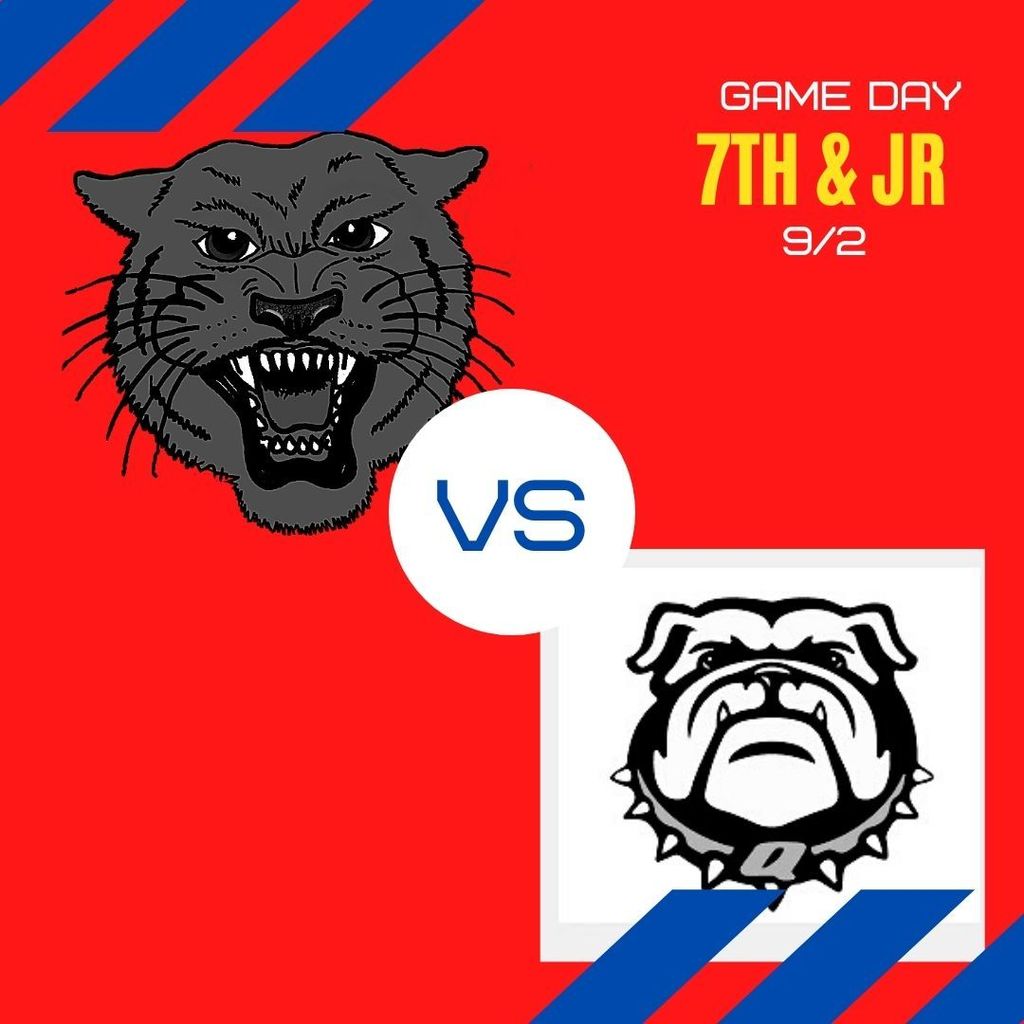 Monday 8/30 Volleyball @ Mt. Pleasant 4:30 PM Golf @ Cooper's Hawk 1:00 PM Thursday 9/2 Golf @ Turkey Mountain 3:30 PM Volleyball @ Mt. Pleasant 4:30 PM JR High Football vs Quitman @ Home 7th Grade 5:30, JR High 7 PM Friday 9/3 SR High Football @ Quitman 7:00 PM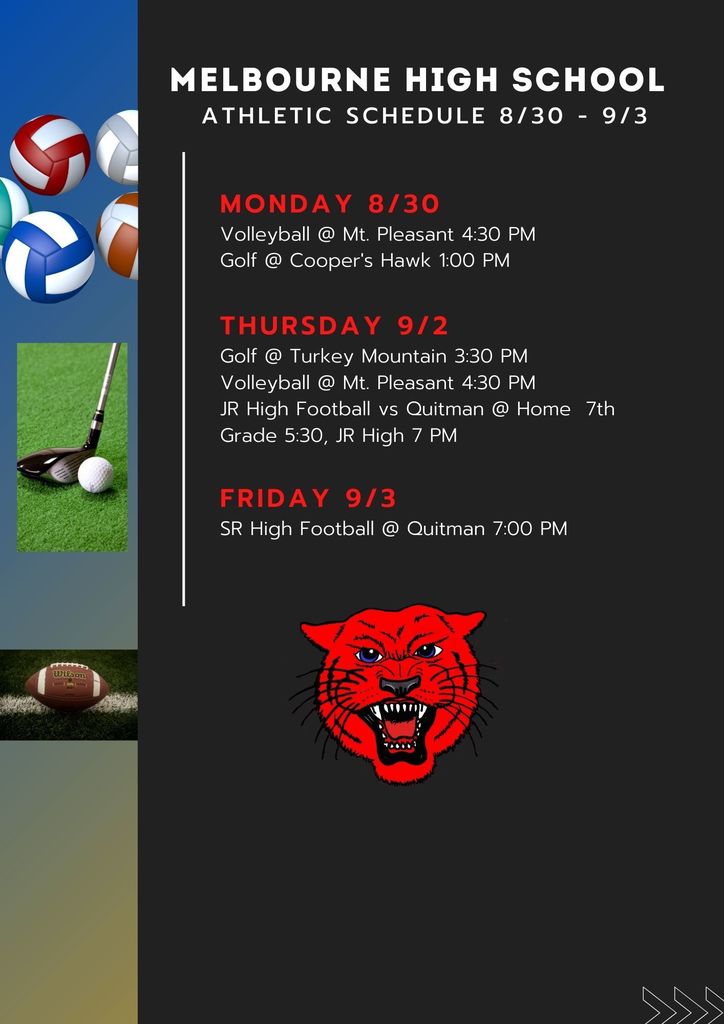 Game Day! Bearkatz vs Clinton Yellowjackets! Kickoff 7 PM!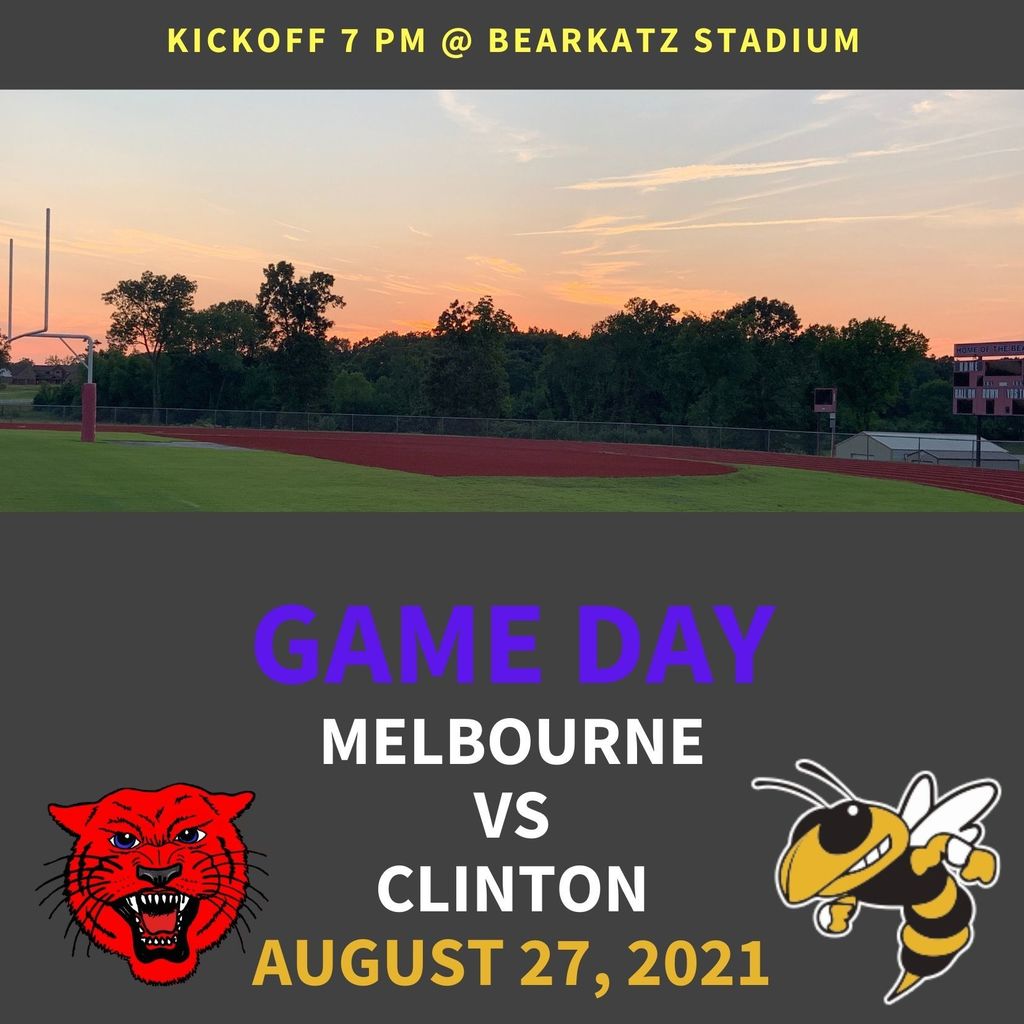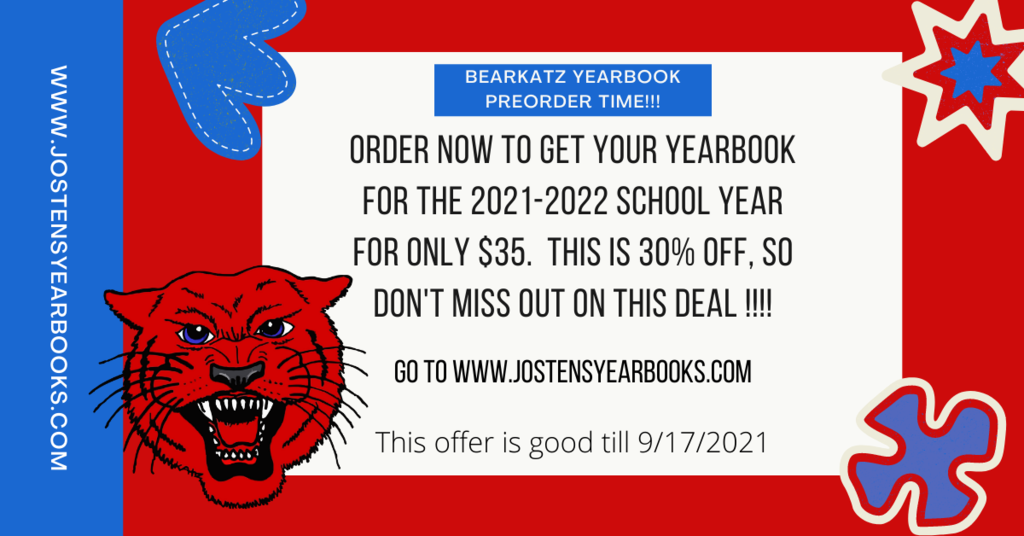 Please remember to complete the Returning Student Registration Forms on Powerschool and the Student Additional Forms on the Bearkatz website. bearkatz.k12.ar.us (under menu) Your snapcode for Powerschool was sent in the mail for returning students. Thank You

Get Ready for Melbourne Bearkatz Football! Scrimmage Thursday, August 19, 2021 at Hoxie. JR High will begin at 5:30, SR High will follow!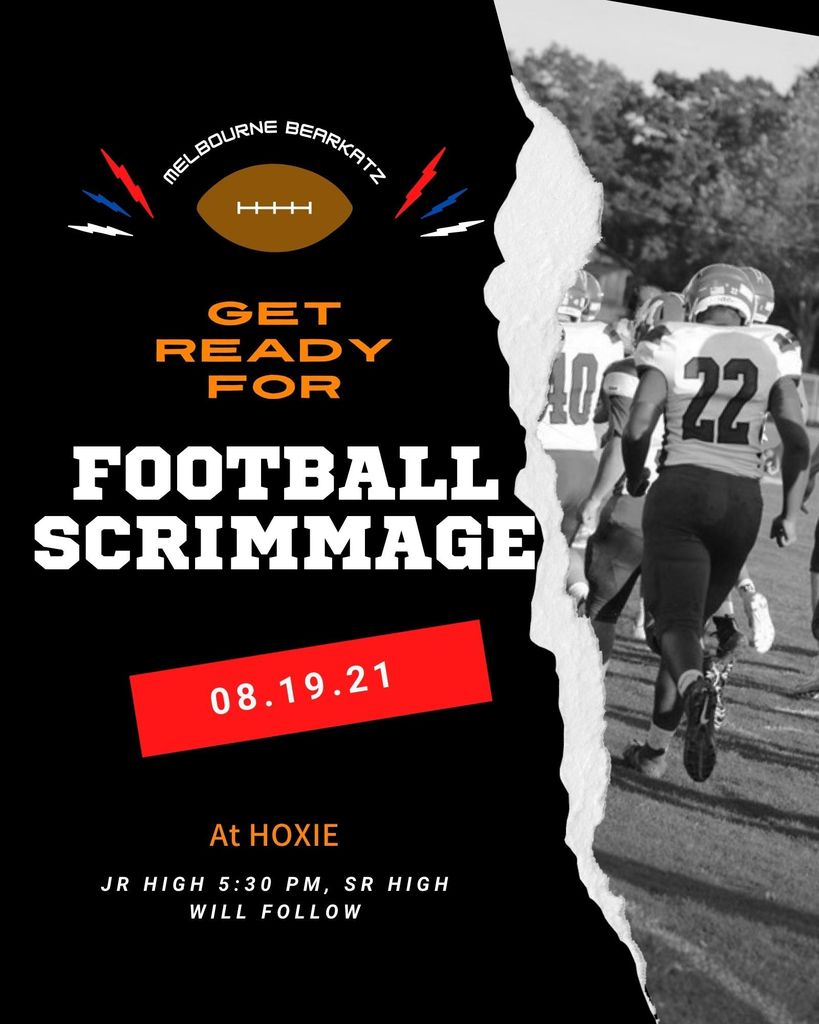 Melbourne High School and Corner Drug Store have partnered together to offer ANYONE 12 and over a FREE Pfizer Covid-19 Vaccine on August 12, 2021 at the Melbourne High School Cafeteria from 5 PM – 7 PM. Please complete the Covid-19 vaccine clinic form found at
https://forms.gle/5qCxggvAujdEnpV16
to register for this opportunity. Children 17 and under need a parent or guardian present to receive their immunization. For more information you can contact Emily Delgado at 870-291-0392.

Melbourne School District is pleased to announce breakfast and lunch will be served to ALL students at NO CHARGE for the 2021-2022 School Year!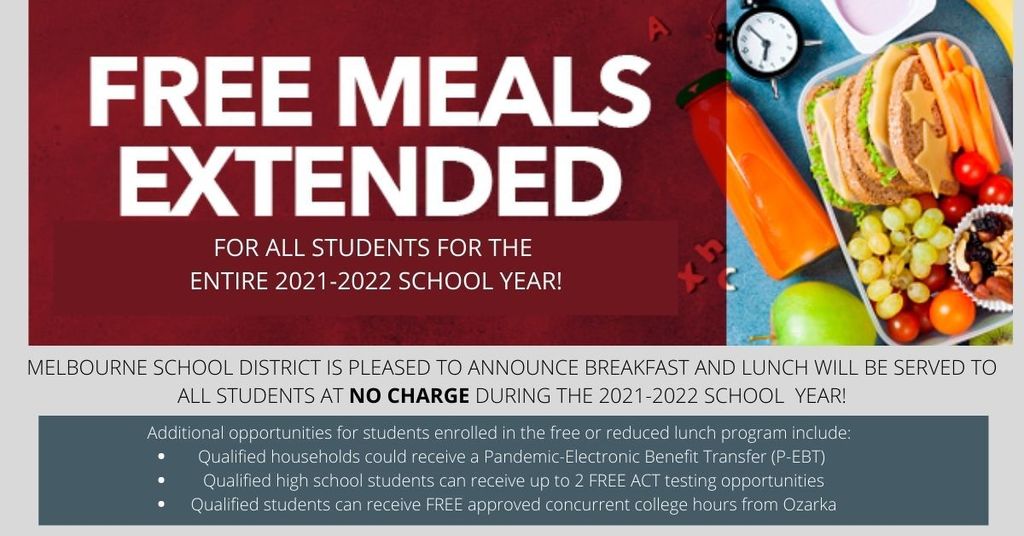 Football Pre-Season Heat Illness Meeting will be Friday, July 30th. Meeting will begin at 4 pm to any parents interested in attending.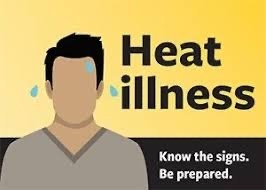 From the office of Superintendent: July 14, 2021 Melbourne School District reports one positive Covid-19 case in the district. Our school nurse Mrs. Emily Delgado is working with school personnel, students, and parents while following the ADH guidelines for contact tracing and notification. Remember, the district has a webpage with all the reporting information. It can be found at bearkatz.k12.ar.us, click on the Menu Link at the top right and then select Covid-19 Reporting Information. Thank You!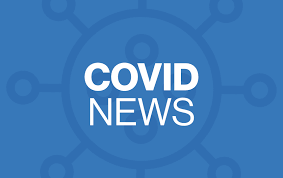 Bearkatz athletes working hard after the dead period! #katzallgasnobrakes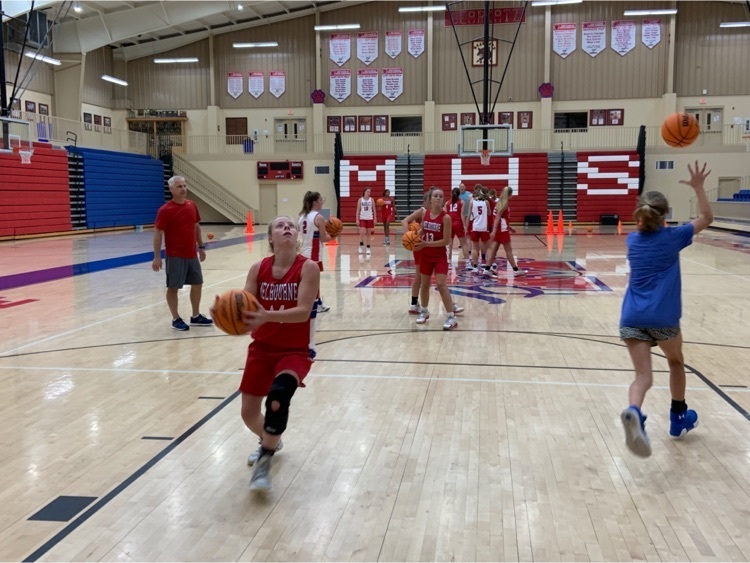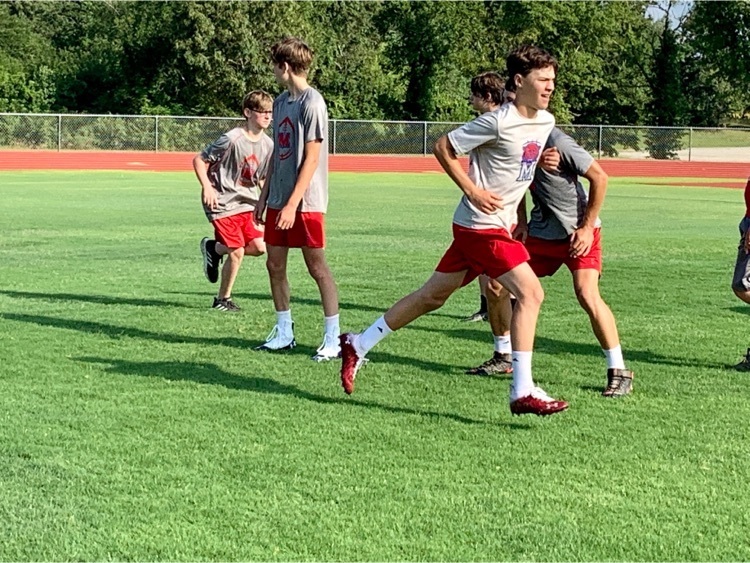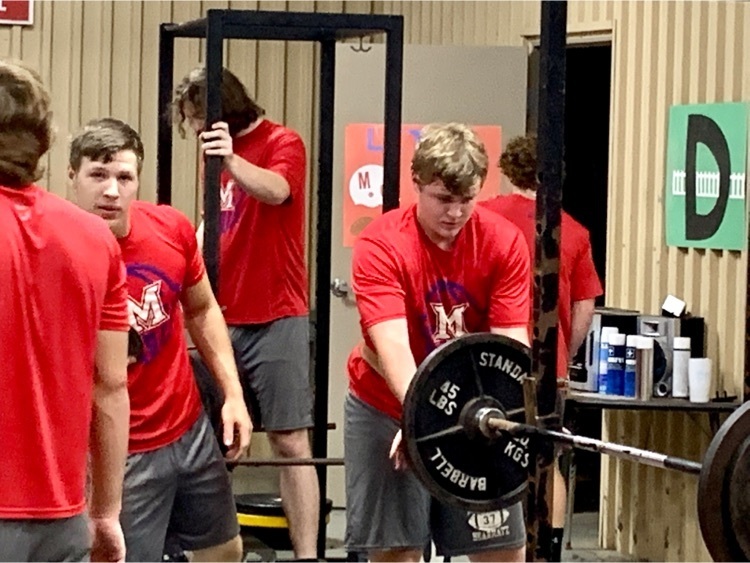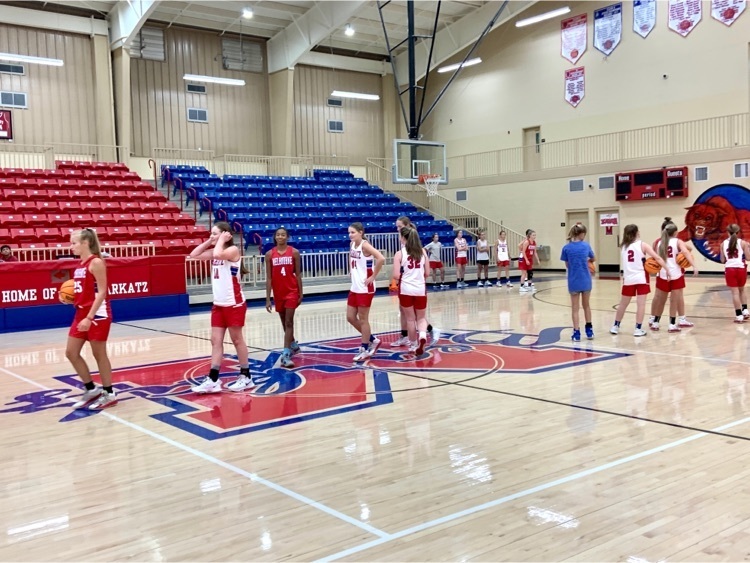 Melbourne Schools To Hold New Student Registration Melbourne Schools will hold new student registration for students in grades Kindergarten through 12 on Wednesday, July 21, 2021, from 8:00 a.m. until 4:00 p.m. To enter Kindergarten, a child must be 5 years of age, on or before August 1, 2021. Please bring an approved document indicating your child's age, social security card, and immunization record. If you are enrolling a Kindergarten student, please bring a current physical. This registration is a drop-in registration. Please go to the appropriate office to pick up registration packets. If you have any questions please contact Lori Loggains, Melbourne Elementary Principal at 870-368-4365, or Tim Massey, Melbourne High School Principal at 870-368-4345. Melbourne Schools looks forward to the coming year and welcoming all of our students, new and current, back on August 16, 2021.