Game Day - Jr High and Sr High Football at Southside Kickoff 6 PM at Southside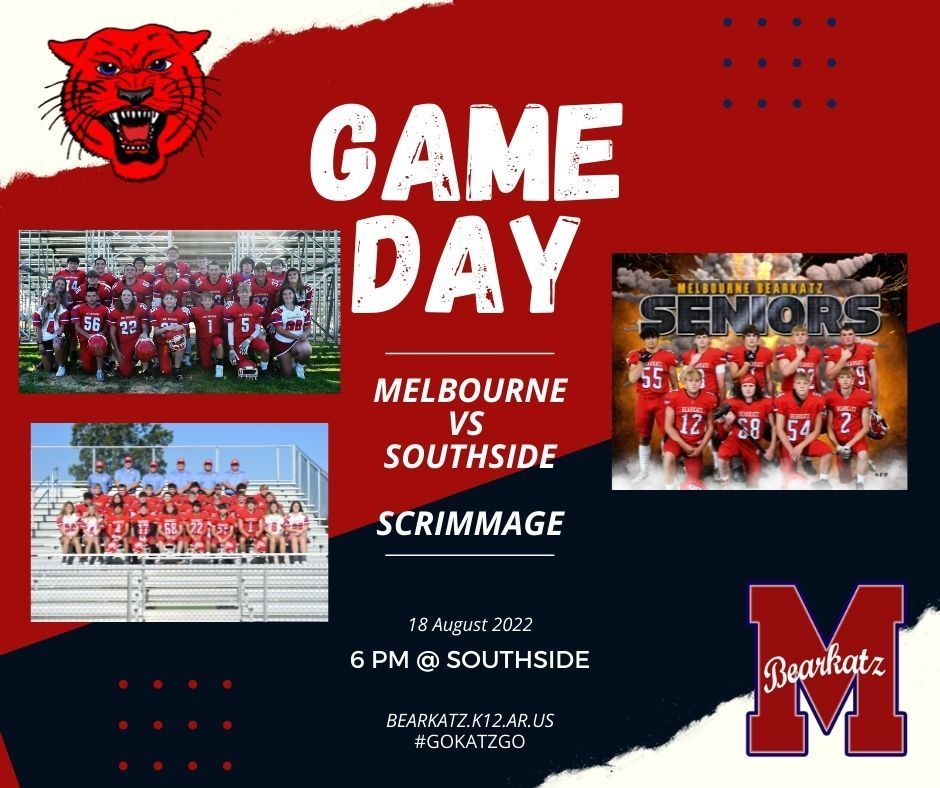 MHS Volleyball Schedule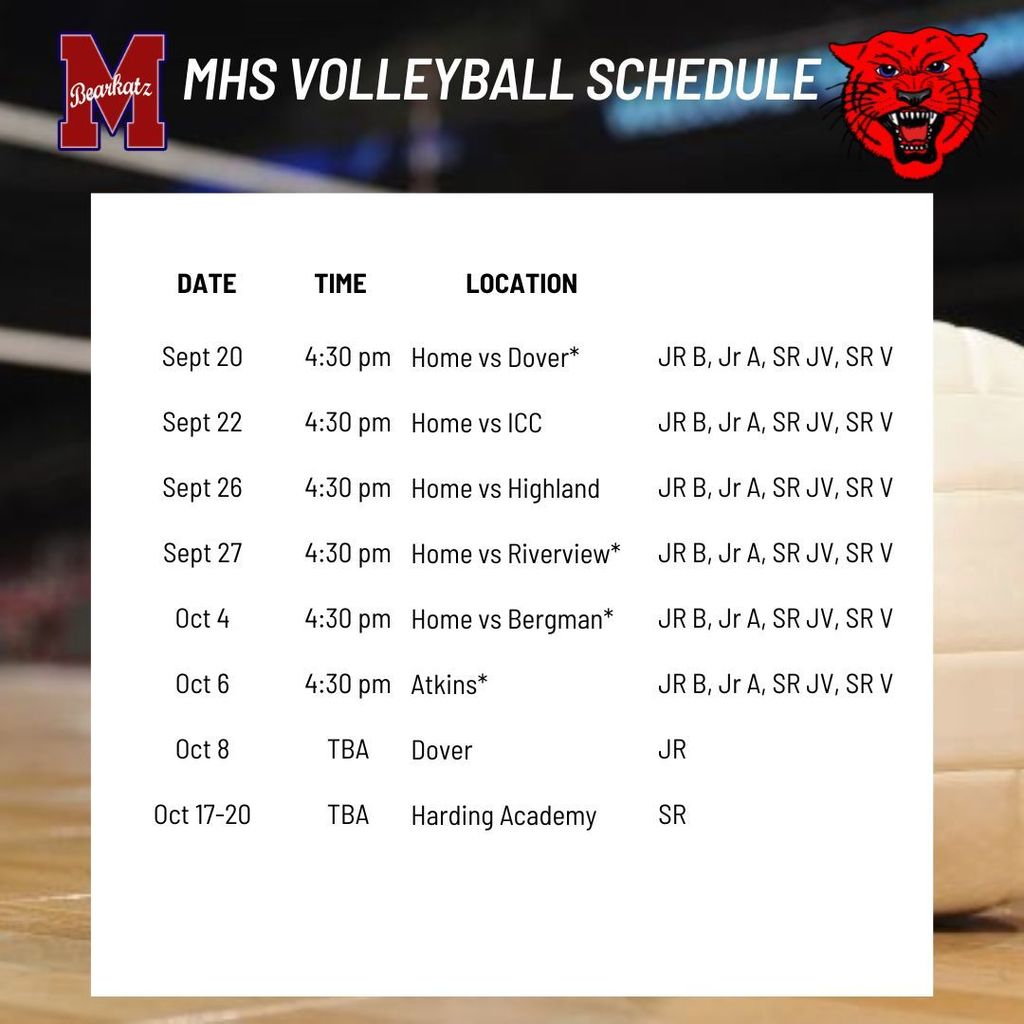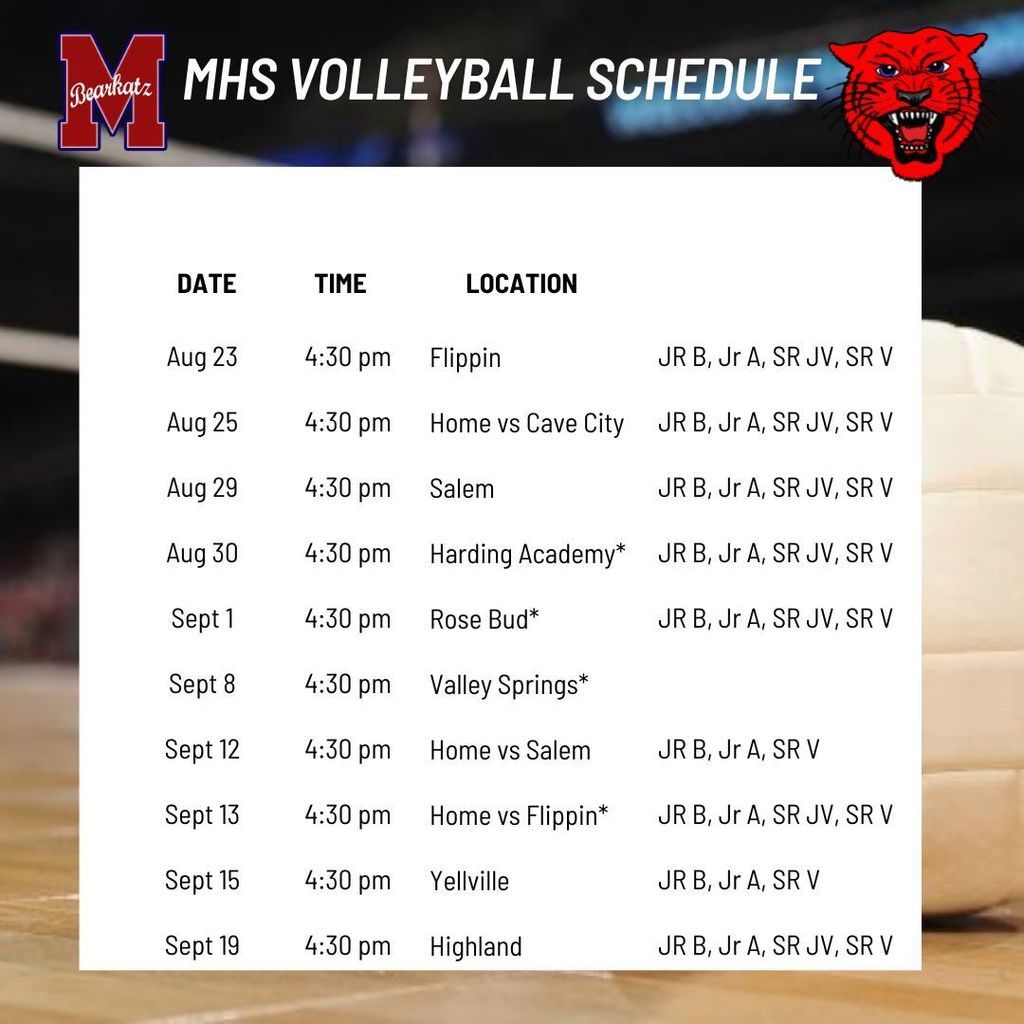 MHS Open House August 11, 2022 5 PM - 7 PM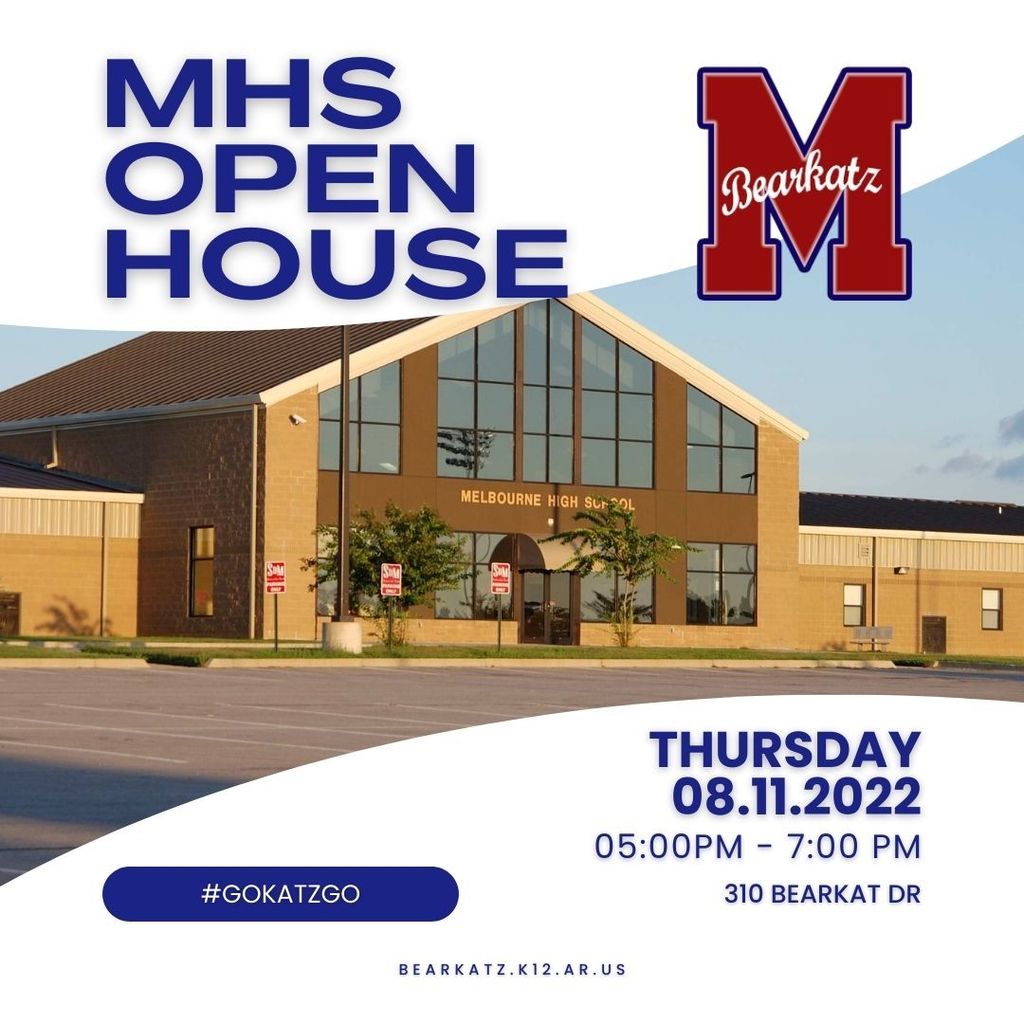 MES Meet the Teacher August 11, 2022 5 PM - 7 PM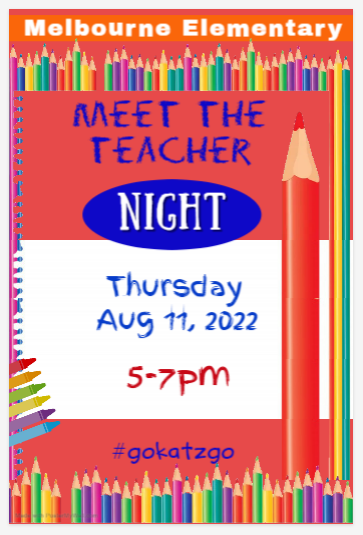 Are You Ready for some FOOTBALL! It's that time of the year! Melbourne Pee-Wee Football sign-up is just around the corner. August 5, 2022 at the MHS Gymnasium Lobby 5 PM - 7 PM Meet the Coaches Registration $40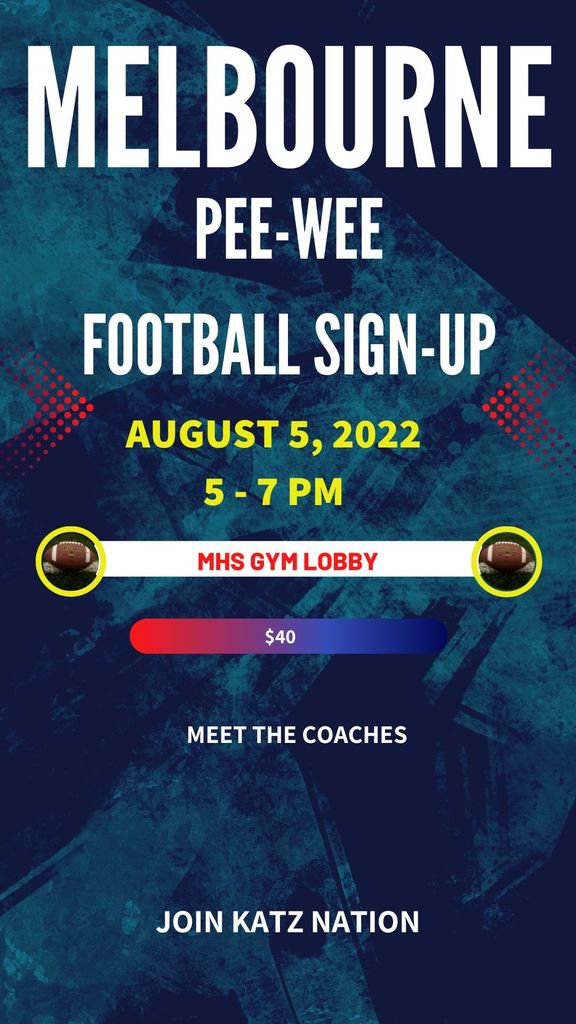 Dr. Brackett visits and reads to the headstart students!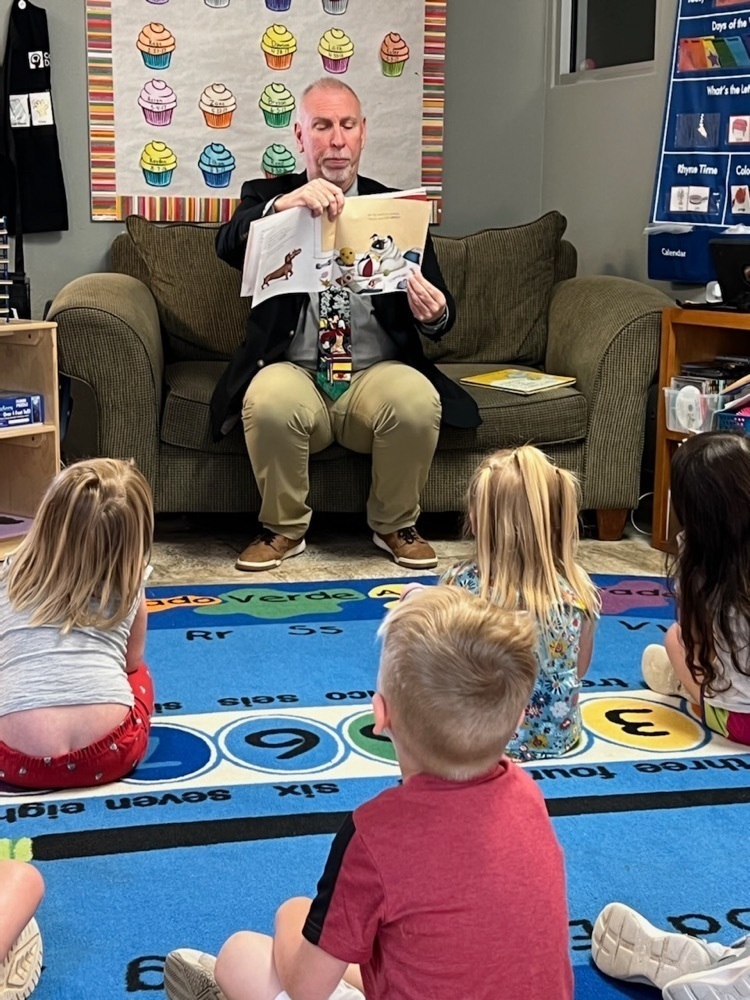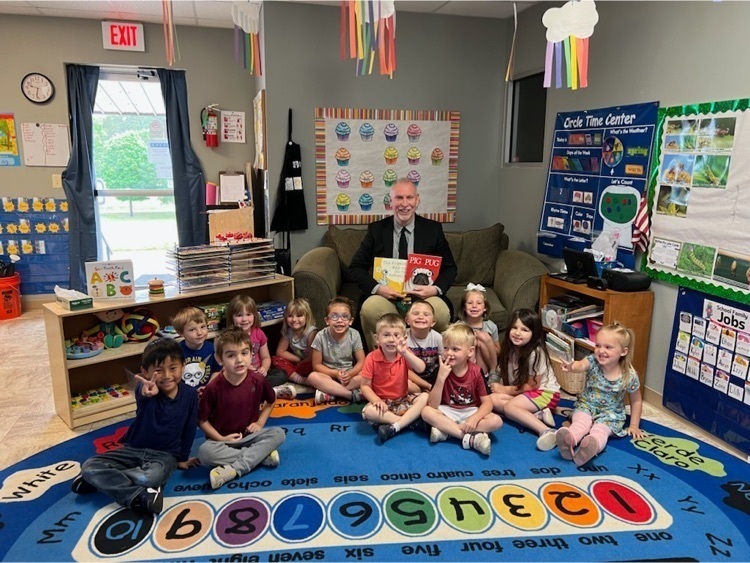 Today the MHS Spanish II class spent the morning cooking different foods from Spanish speaking countries. We made Caribbean watermelon-jicama salsa, Mexican Sikil Pak (pumpkin seed dip), sliced mangoes with tajin, and Colombian arepas like the ones the mother in Encanto makes. The class did a great job, and everything was delicious!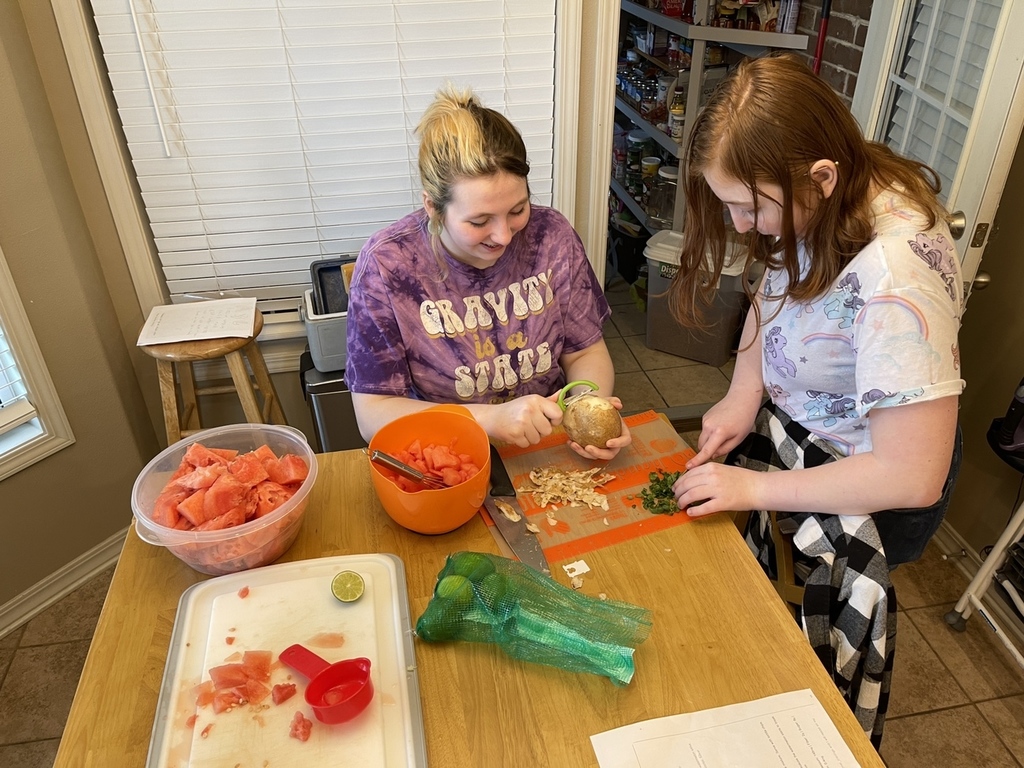 Melbourne School to Offer Summer ACT Workshops The summer workshops will offer High School students preparation in all four of the areas that ACT tests: math, science, reading, and English. For many students, a gain of just two to three points will move them up to the next higher level of scholarship eligibility. The school will also help students to sign up for either the June or July test dates. Deadline to apply for the first workshop has been extended to MAY 4 so that students can meet the ACT deadline to register for the June test. For more information, please contact
caren.smith@melbourneschools.org
or
joanna.fulbright@melbourneschools.org
or Melbourne High School at 870.368.4345.

Students Preston Walker and Alexander Younger placed 5th in the Arkansas Regional Stock Market Game, hosted by Economics Arkansas. Students are part of the Melbourne High School Financial Planning class. The class participated in the AR State Stock Market Game beginning in January with weekly opportunities to research/buy/sell stocks, bonds, and mutual funds.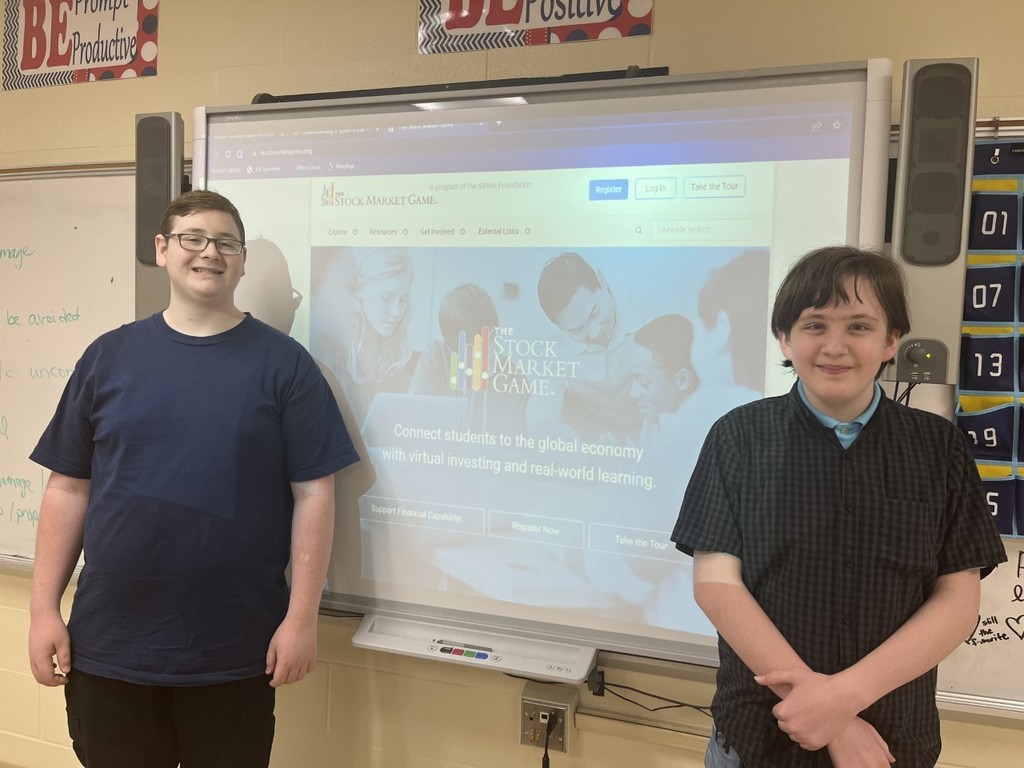 Melbourne School District is actively monitoring weather conditions. If the weather conditions are unsafe at our normal dismissal time, the time of dismissal may be delayed until conditions are safe for travel. Parents if you wish to pick up your student now due to the possibility of weather, they will not be counted absent. If your student drives please call the high school office to give permission for them to check out. Thank you.

MHS congratulates Matthew Long and Jaden Cooper for their selection to the All Star Honor Band. They will be practicing with the other musicians and performing in a concert on Saturday afternoon! MHSProud!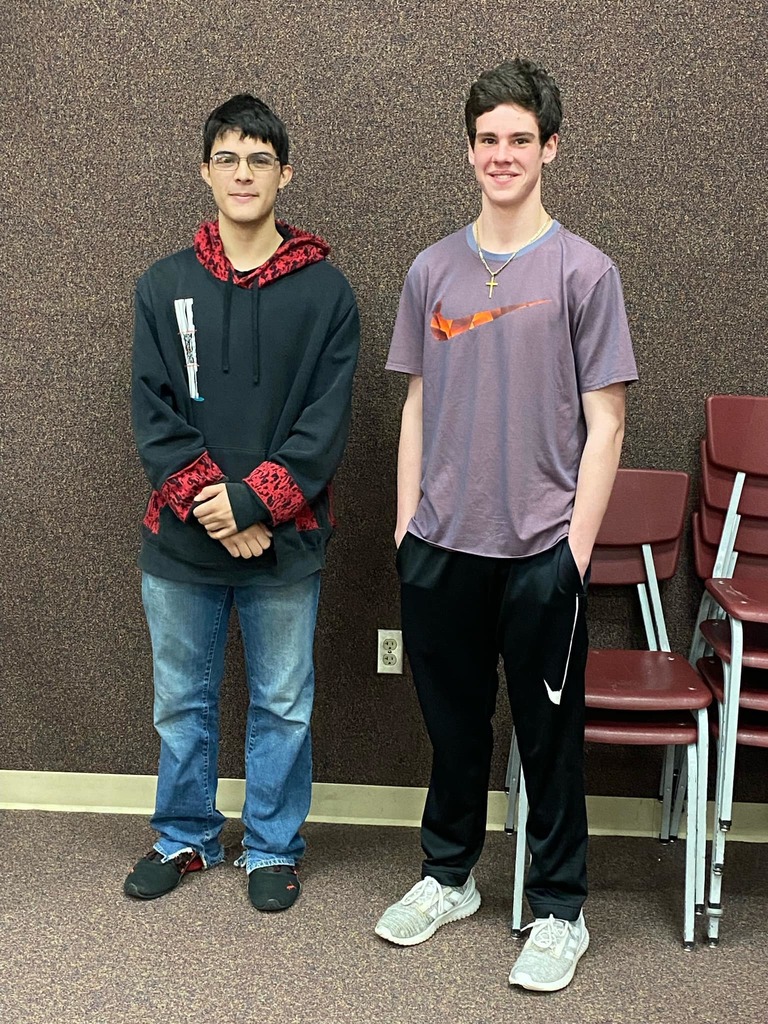 2022-2023 Kindergarten Registration! Come be a part of one of the best schools in Arkansas!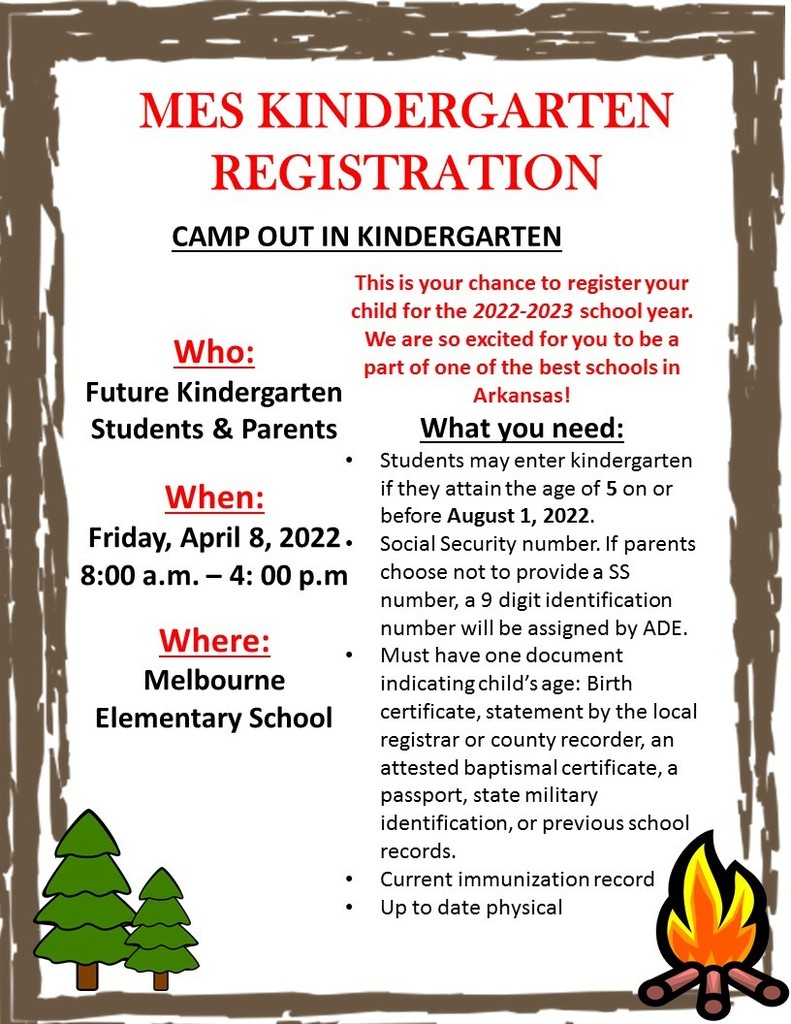 Spring Break March 21 - 25, 2022.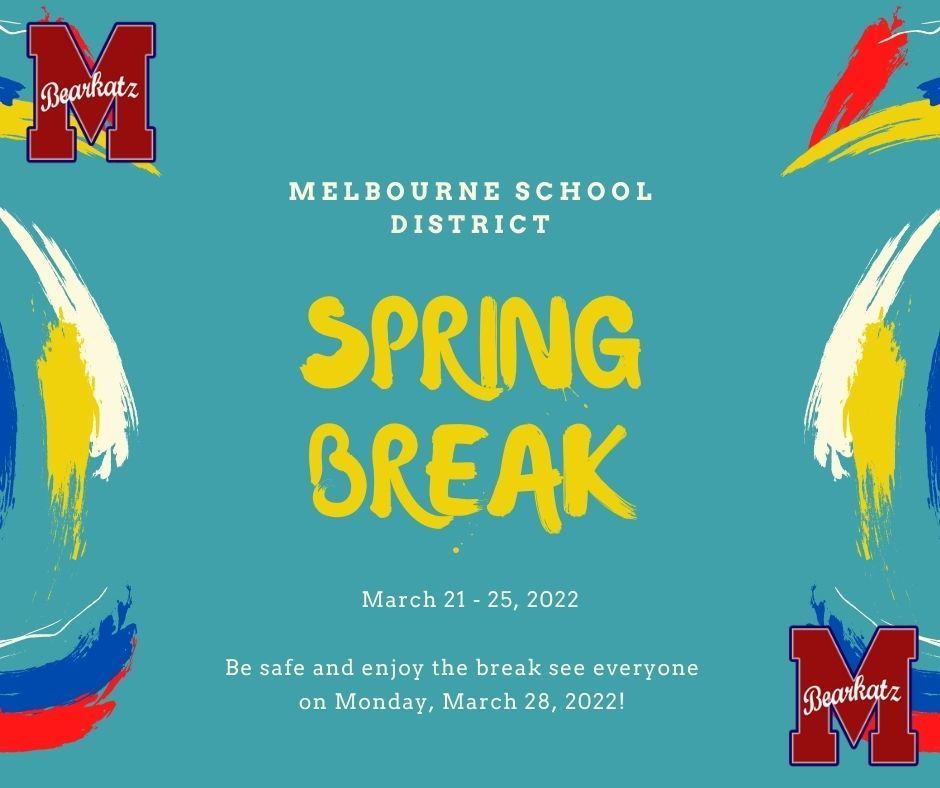 Spring Portraits Online Ordering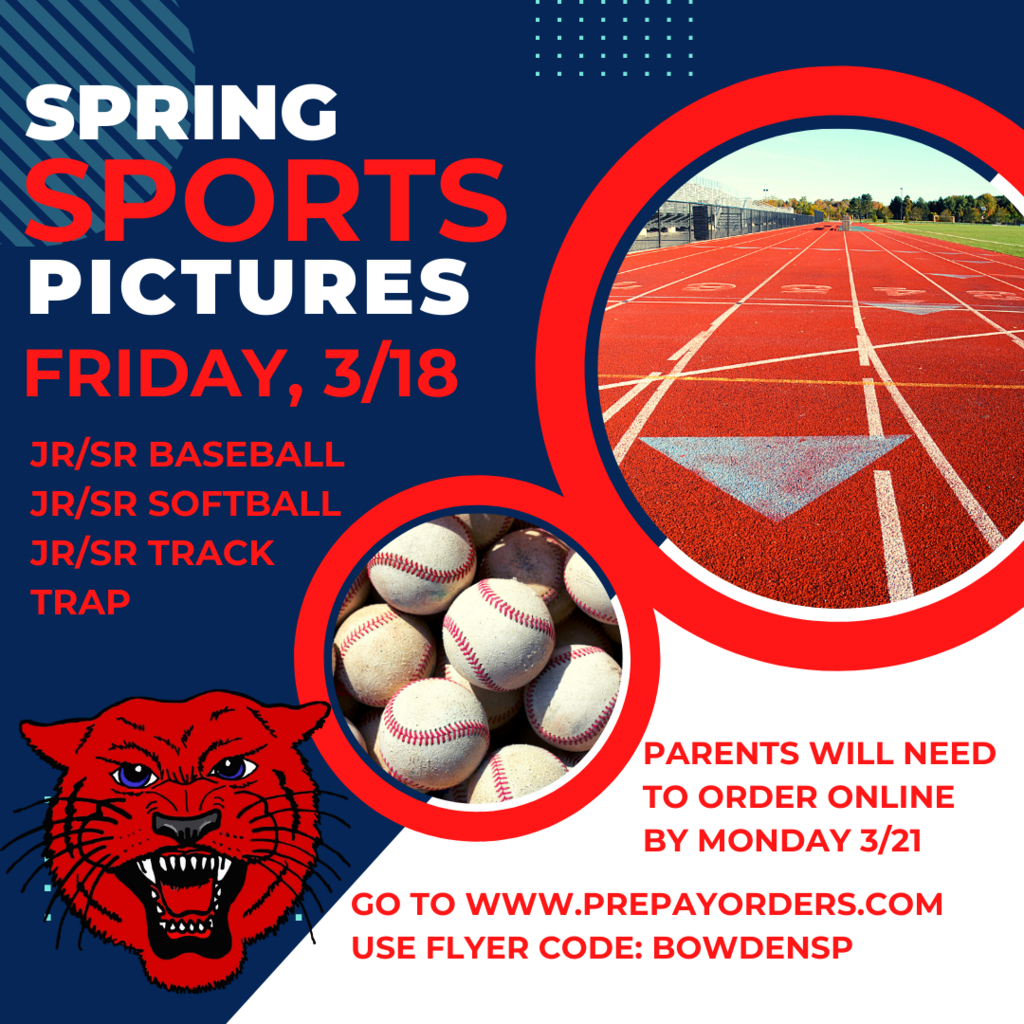 No one dares step on the awesome chalk art Mr. Danny Taylor creates on Melbourne Elementary School's sidewalk. Students and staff have enjoyed many chalk art pieces by Mr. Taylor throughout the years. However, this one is just a little more special honoring the two seniors on the Lady Bearkatz 4-Peat basketball team. Thank you Mr. Taylor!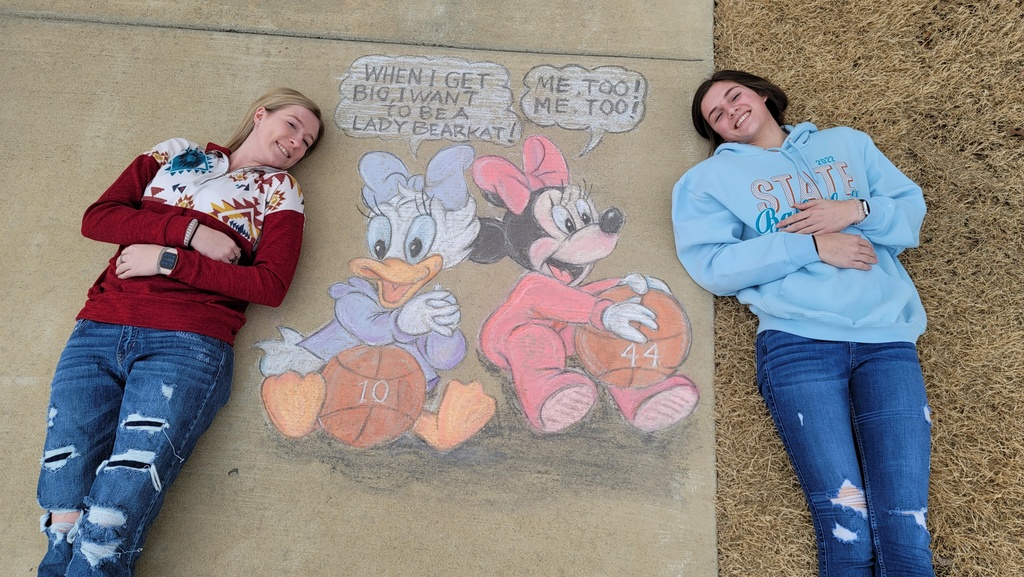 Due to the forecasted inclement weather and our students and staff traveling to support the Lady Bearkatz in the state basketball finals, Melbourne School District will dismiss at 11:45 am on Friday, March 11. This will allow time for us to complete the bus routes before the weather is forecasted to begin. Thank you!

Sign-Up in Ms. Kristy Sander's room if you want to ride the Pep Bus to Hot Springs on Friday. The bus will be leaving at 11:30 on Friday.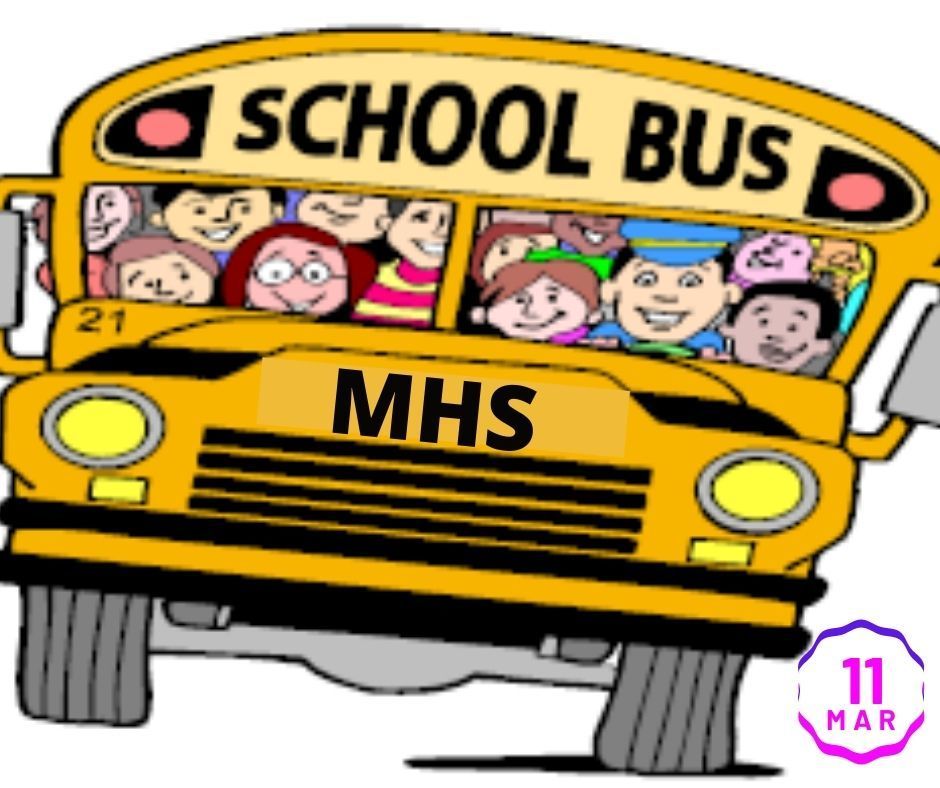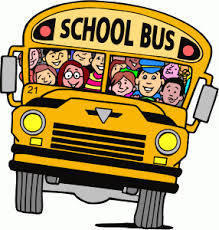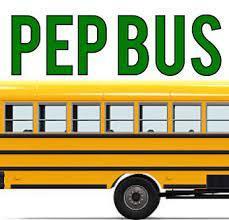 Melbourne School District AMI Day on Friday, February 25, 2022. Stay safe and warm!