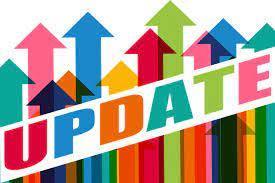 End of Year Covid-19 Continuation Plan
Melbourne School District
Thursday, April 08, 2021
Melbourne Public Schools will continue to follow CDC guidelines with the expiration of the Arkansas mask mandate. The school board and administration support the district's plan to continue following these and other safety precautions that have been in place during the 2020-2021 school year (social distancing, quarantine, etc.) We want to ensure our students and staff are safe, healthy and have the least amount of exposure to the virus as possible. We have done our best to keep our district as safe as possible following guidelines set forth to us by the CDC and AR Health Department. We ask that you support our decision and cooperate for the well-being of our staff, students and the well-being of our community for the remainder of the 2020-2021 school year.
Per the American Rescue Plan Act Public Comments can be emailed to MSDComments@melbourneschools.org.
Updated Guidance:
Melbourne School District will continue following our current Ready for Learning Plan. It was developed based on current guidance from ADE, DESE, and ADH. Click here for the current guidance provided by DESE.
Click Here for Melbourne's Ready for Learning Plan
Current Guidance:
The Arkansas Department of Health and Arkansas Department of Education strongly advise districts to continue to follow all measures that have allowed successful in-person learning to occur.
○ The success can be attributed to the multiple layers of mitigation strategies that have been implemented by schools, such as social distancing, reduced class sizes, mask wearing, disinfecting and cleaning, handwashing, and physical distancing to the extent practical.
Masks: FACE COVERINGS
Melbourne School District will follow the ADH guidelines concerning face masks. We are strongly recommending face coverings when physical distancing cannot be achieved particularly on school buses. Students and staff with health issues and special needs will not be asked to wear face coverings. Students will be highly encouraged to wear face coverings in areas with a high concentration of students where social distancing cannot be maintained. In the event we have an increase in the number of positive cases, face coverings could be required.
All face coverings should cover both the mouth and nose at all times in order to be effective.
Physical distancing will be practiced when feasible.
Face coverings are highly recommended in the student union, hallways, and at your lockers.
This policy is the same as the start of the year and can be found in our Ready For Learning Plan on the district website.
Physical Distancing: CLASSROOM ARRANGEMENT
Classrooms will be arranged to provide more space between students when possible. That might mean all desks are arranged in rows facing in a single direction. We will make every effort to provide distance but not limit students' ability to interact and communicate with others in their classroom.
Responding to Confirmed Positive Cases:
As always if your student is sick or having symptoms please keep them home and call our school point of contact, Nurse Emily Delgado at 870-291-0392.
Covid-19 Reporting Information Link for Melbourne School District https://www.bearkatz.k12.ar.us...
○ Schools with mask mandates that promote proper mask wearing may now exempt individuals from being identified as close contacts in K-12 schools if both the confirmed and exposed individuals are properly masked.
○ A fully vaccinated individual does not need to stay at home following close contact exposure to a test-confirmed individual if certain conditions are met
○ Individuals who previously have had COVID-19 and recovered and are within 3 months of their original diagnosis may not have to quarantine
Continuation of Services:
As of this time, the Melbourne School District will continue to provide the same academic services for the remainder of the school year based on the DESE approved Ready for Learning Plan pending further updated guidance from DESE or the Arkansas Health Department. MSD Ready for Learning Plan
Summer and Back-to-School Planning:
Melbourne School District will continue to follow guidance from the ADH and ADE for summer and school activities for the remainder of the 20-21 school year. We will continue to monitor guidelines and stakeholders input while preparing for the 2021-22 school year, while maintaining a healthy learning environment for all students.
Per the American Rescue Plan Act Public Comments can be emailed to MSDComments@melbourneschools.org.