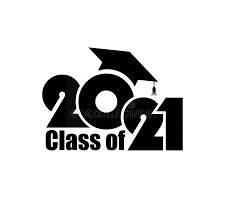 Important Reminder for Seniors
Melbourne School District
Thursday, February 04, 2021
IMPORTANT REMINDERS FOR SENIORS:
Yearbook Materials- Senior quote and one baby or senior photo are due to the yearbook staff for publication in the senior section of the yearbook. These materials may be turned in to Mrs. Patrick in room 8 or emailed to amanda.patrick@melbourneschools.org.
Graduation Slideshow- Please send 4 pictures, preferably anything from baby through the 8th grade, to Mrs. Adams for the senior slideshow. These may also be emailed to kathy.adams@melbourneschools.org.
Make the 2021 Melbourne School District yearbook even more special. Give your senior a unique keepsake and show your pride with a Senior Tribute ad.
Reserve space for your senior ad by Monday, March 1st. Space is limited and our staff cannot guarantee space for ads requested after this date.
Senior Tribute ads can be purchased online through Jostens Ad Service at jostensadservice.com for no additional fee or through the yearbook staff for an additional fee.
Payment plans are available. Online purchases can be made with credit or debit and payments can be made in installments. Purchases through the yearbook staff can be completed through mhs.yearbook@melbourneschools.org or by requesting an order form.
For more information, please contact the yearbook staff at mhs.yearbook@melbourneschools.org or Jostens Customer Service at 800-358-0800.
| | | |
| --- | --- | --- |
| Senior Tribute Ad Options | Price through Jostens Ad Service | Price with design by MHS yearbook staff |
| Full page | $200 | $225 |
| ½ page | $115 | $130 |
| ¼ page | $85 | $95 |