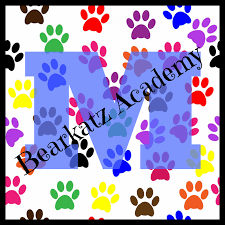 Bearkatz Academy October Events
Melbourne School District
Wednesday, September 30, 2020
Upcoming Events/Dates for BEARKATZ ACADEMY:
October 1 ABC Physicals Due
October 19-23 Susan G. Komen Breast Cancer Awareness Week.
October is Breast Cancer Awareness Month. We will have donation buckets set up outside with all proceeds going to the Susan G. Komen Foundation for breast cancer research. If we raise at least $100, one student from each classroom will have their name drawn and will get to throw a pie at Mrs. Bledsoe! If we raise more than $100, Mrs. Bledsoe will draw the name of a lucky teacher and will throw a pie at her!
In addition, we will have fun dress up days all week:
Monday – Pajama Day
Tuesday – Class Colors Day

Mrs. Lindsey – white
Ms. Grace – dark or royal blue
Mrs. Amber – green
Mrs. Hannah – red
Ms. Maggie – orange
Ms. Mesa – purple
Mrs. Angela – yellow
Mrs. Brittany – grey
Ms. Annette – brown
Mrs. Bridgette – black
Ms. Sydney – teal or lighter blue

Wednesday – Wacky Clothes/Crazy Socks
Thursday – Hat Day
Friday – PINK OUT…Wear as much pink as possible! This will also be PIE THROWING DAY!
October 22 Flu Clinic Day provided by Izard County Department of Health…More details will be sent home soon.
October 29 PreK students will receive Report Cards for the First Term
October 30 FALL FESTIVAL! Things will be different this year due to COVID rules and regulations. We will not be able to have family members at the festival, and PreK students will not be able to travel to MES for trick-or-treating. However, we are planning LOTS of fun activities throughout the day. Students are encouraged to wear their Halloween costumes on this day as well!